In this tutorial you will learn how to create a gorgeous printable wedding album in a little bit more than a minute.
Step 1. Go to http://www.blurb.com. In the upper right corner click Sign In. You can now register yourself on the website.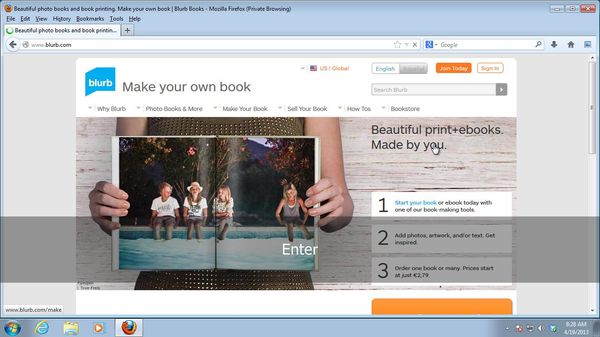 Step 2. Click on "Photo Books and More". From drop -down menu, choose "Wedding Books".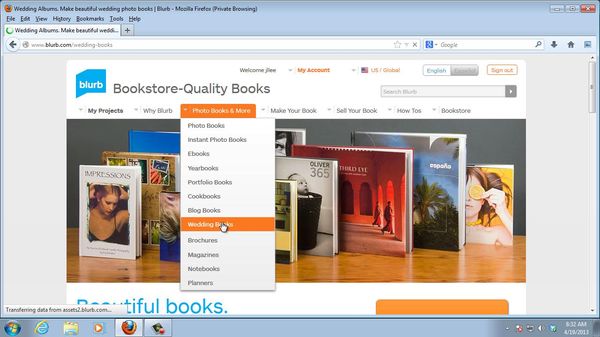 Step 3. On the wedding books subpage, click on "Get Started" button. You're now on the page where you can download BookSmart application for free.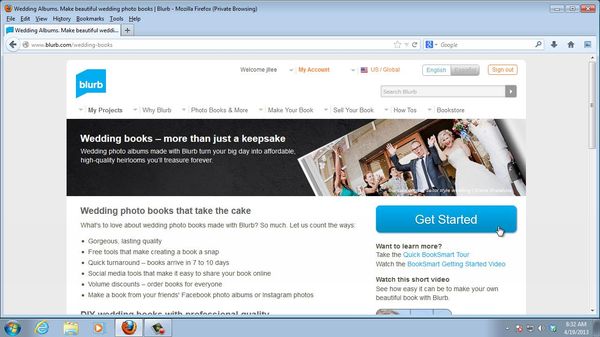 Step 4. Download the Booksmart application corresponding to the operating system you have.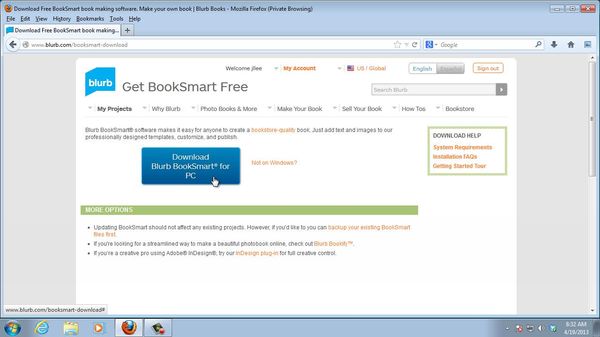 Step 5. After "BookSmart" application is downloaded, click on the icon and install it on your computer. After the installation is finalized, click on BookSmart icon to start the program.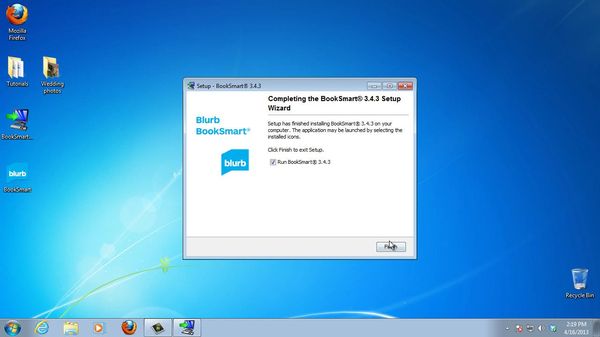 Step 6. Once BookSmart application is opened, choose "Start a new Book".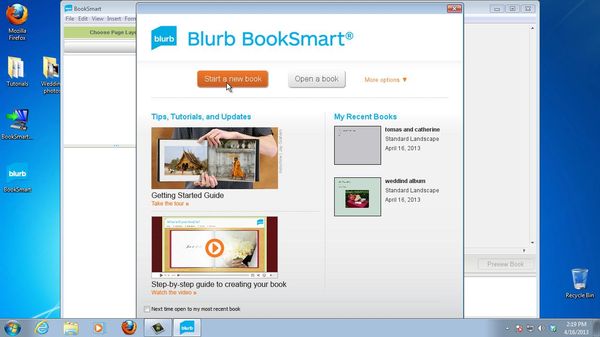 Step 7. Type in the album title you have chosen and type in the authors' name.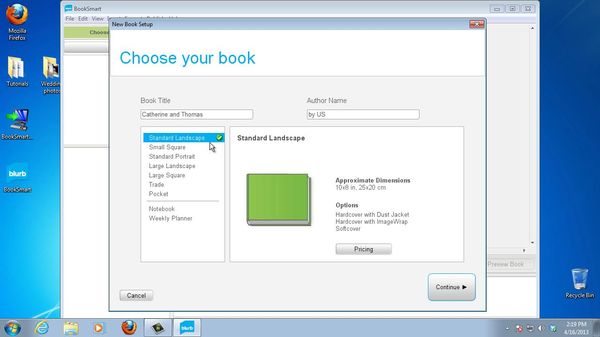 Step 8. From Starter Layouts menu, choose "Wedding". You'll be redirected to the first page of your album. Add or change the title if needed.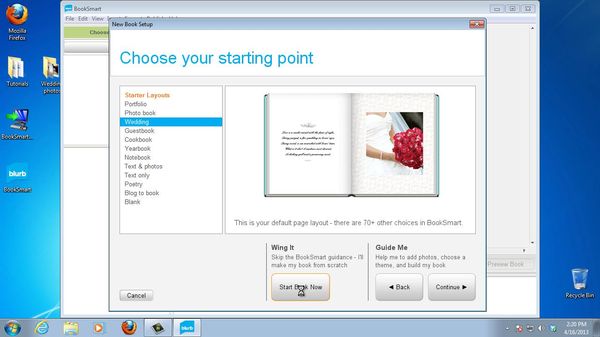 Step 9. Under "My Photos" menu, choose "Get Photos" to upload your prospective album photos. Make sure all of them are of printable quality.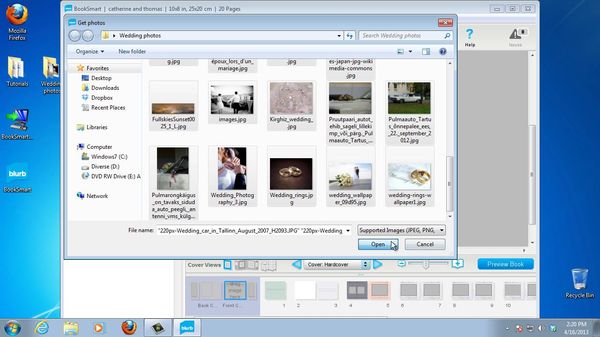 Step 10. The interface of BookSmart now allows you to add photos to your album pages.
Anytime you want to make sure the photo looks okay on the page – press Preview Book.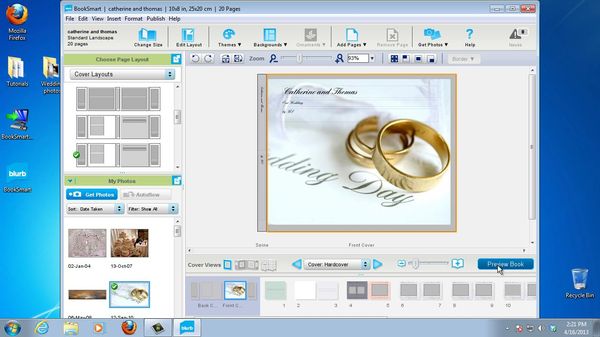 Step 11. When you're done with your wedding album, you have two options. You can print it at home clicking on File in the upper left corner and choosing Print. Or you can order printing of a wedding album. To do that, click on Order Book button on the lower right.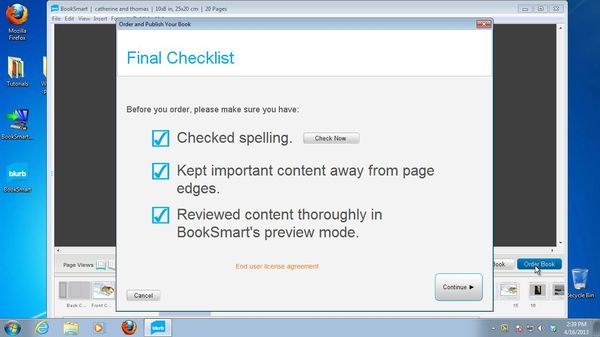 Result: You have now created and printed your gorgeous wedding album.