Editing images in Photoshop CS6 is fairly easy once you understand how to do it.
In this tutorial, you will be learning how to remove objects in a particular Photoshop image using the Lasso Tool and Spot Healing Brush Tool with the help of the 'Content Aware Fill'.
Step # 1-Have a look at the picture
In this scenic image of a beach you can see we have too many people on the shore and in the water. What we want to do is try to remove some of the people from the shore.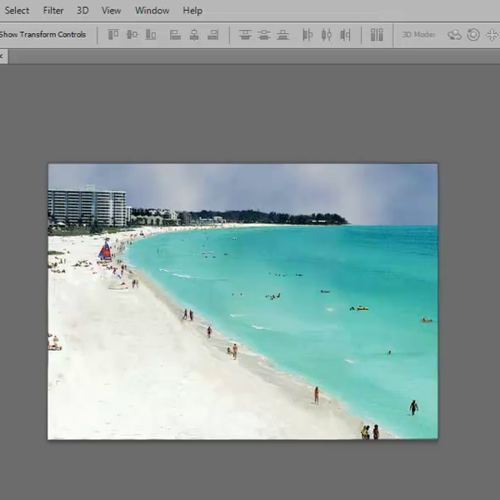 Step # 2-Make a copy of background layer
To do this, first make a copy of the Background Layer by dragging the layer to the 'New Layer' icon present on the panel.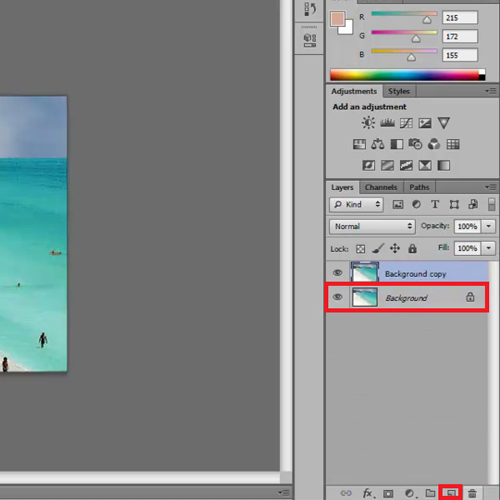 Step # 3-Select Lasso tool
After that, select the 'Lasso Tool' and make selections on the area that you want to be clean.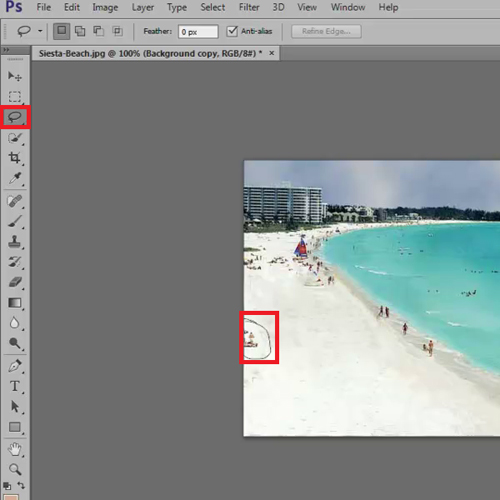 Step # 4-Choose "fill" tool
After making a selection with the Lasso Tool go to the 'Edit' menu and select 'Fill'. Once that opens up, instead of 'Color' choose the 'Use' as 'Content Aware'.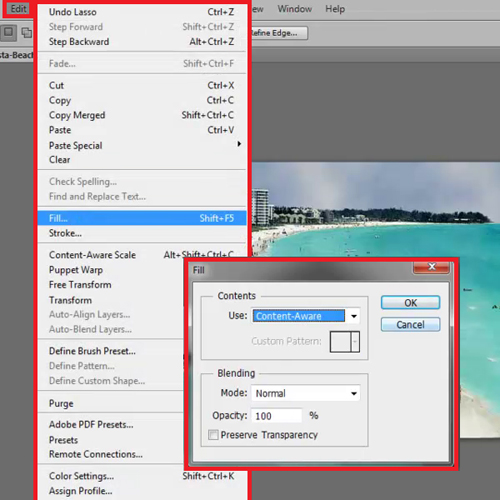 Step # 5-Replace the selected portion
When you press 'Ok', you will notice that Photoshop replaces the selection with the content that was outside it. Keep on making selections as per your need. To bring up the Fill Command again faster just press the 'Shift and Backspace' key together.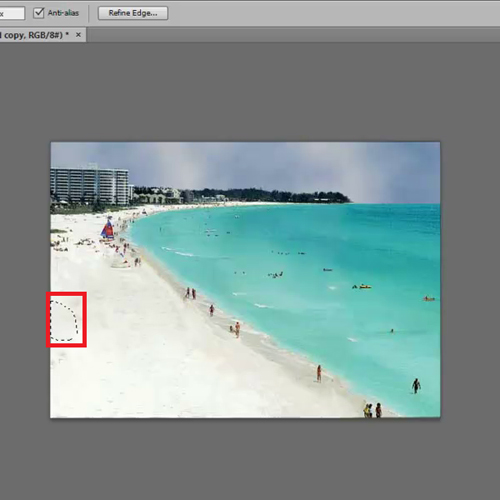 Step # 6-Select Spot Healing brush tool
Now the other way to remove the objects from this Photoshop image is by using the 'Spot Healing Brush Tool'. Make sure that the option of 'Content Aware' present in the top bar is switched on.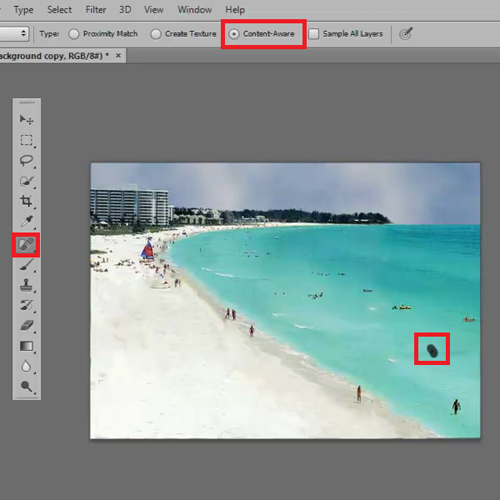 Step # 7-Remove the unwanted objects
Once that is done you can go ahead and click on the objects you wish to remove and Photoshop will do this in seconds.