In this tutorial you are going to learn how to find out the weather online. This tutorial will show you show to use one popular site to get a weather forecast for your area.
Step # 1 – Searching for Local Weather
Start by visiting the site "www.weather.com". The homepage will have some information about weather from around the country. What we are interested in though is the forecast for a specific area – type your location into the search box at the top right of the page and click "Search".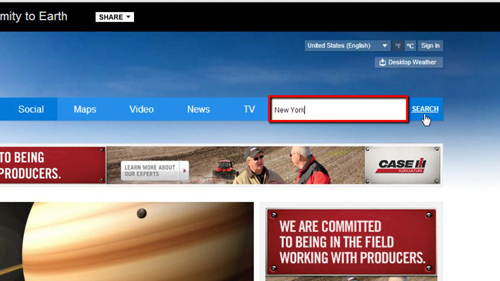 Step # 2 – Viewing the Forecast
A page will load displaying the forecast for your area and you will be able to see the current weather as well as the day's highs and lows. The menu on the left will provide additional information and you can choose to view the forecast up to ten days into the future – here we will load the 10 day view to see what will be happening over this period.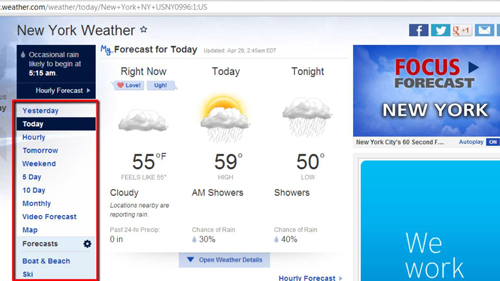 Step # 3 – Specific Weather Information
There are also specific forecasts such as "Pollen" further down this menu, click on this option. As you can see it provides information about the pollen count in your location. If you want to find out the weather for another part of the world all you have to do is enter a new search term in the box at the top and that is how to find out the weather online.