In this tutorial you will learn how to use pedometer on the iPhone. A pedometer is an instrument used to estimate distance traveled on foot by recording the number of steps taken. This can be extremely helpful if you plan to keep track of how many steps you take in a day.
Step #1 – Download Pedometer App
This app is free and is called "Pedometer GPS Free".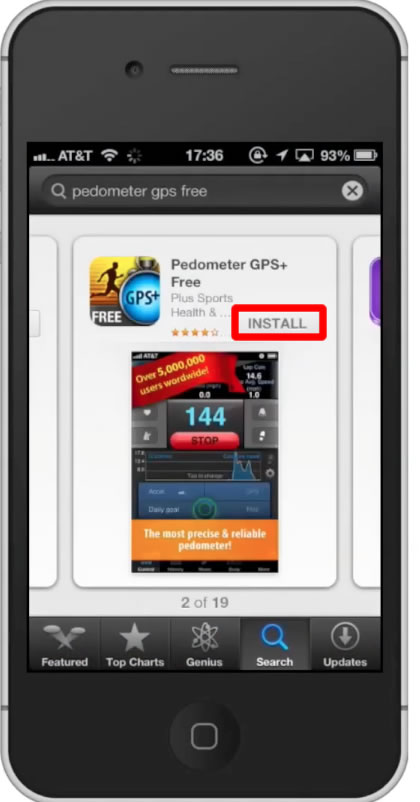 Step #2 – Open the app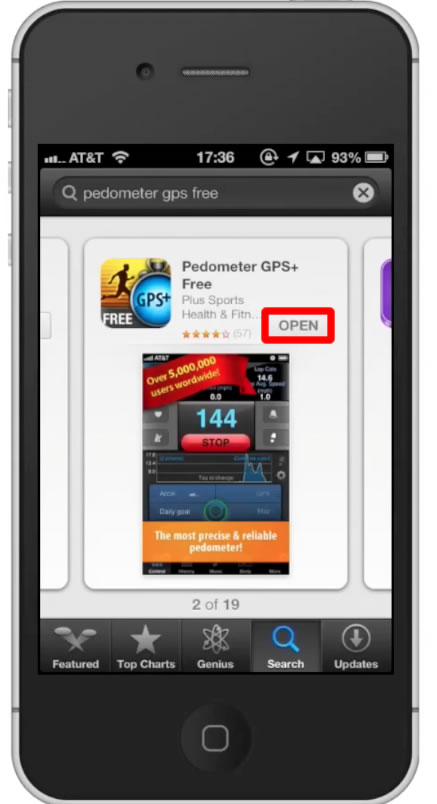 Step #3 – Click "START"
Once you do this, a time mark will start running to count you down. You can now begin taking steps. The counter will raise for every one or two steps you take.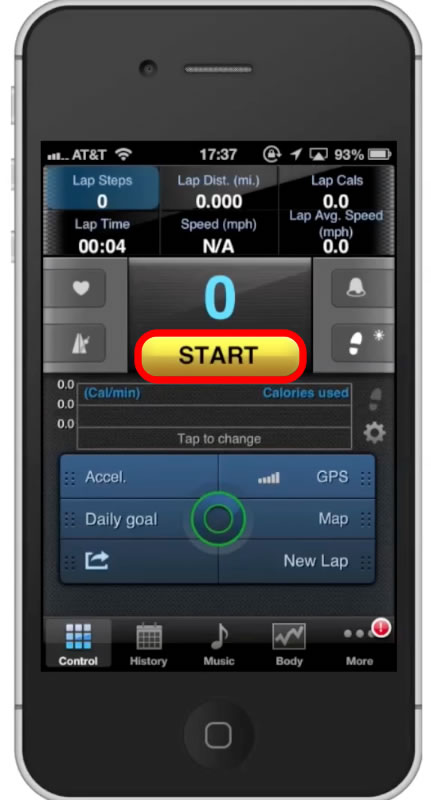 Step #4 – Click "STOP"
This will now record the number of steps you took in that round. You have now successfully used pedometer on the iPhone!
Leave your comments below or contact us by email. This was a Howtech.tv tutorial. Thanks for watching!