In this tutorial, you will learn how to make Powerpoint Master Template.
Perhaps you've completed a presentation and you really like the look and style of it. You can save the presentation as a template to use over and over again.
Under the File menu select Save As and under the Format dropdown menu, select PowerPoint Template. By default you are directed to save your template in the My Templates Folder. Assign the template a name and click Save and close the PowerPoint presentation.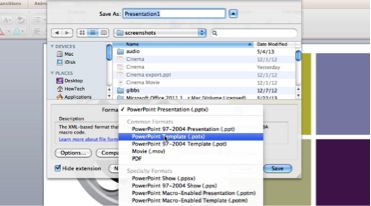 Under the File menu, select New From Template. In the column on the left, select My Templates. Select the template you created and click choose to open it.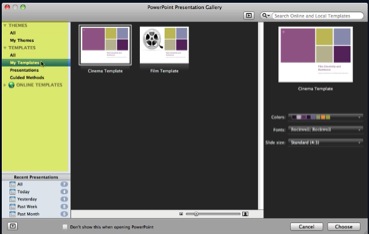 You can now edit the template just the same as you would any other.