Once you have committed to buy an item on eBay you are contractually obliged to pay for it. To attempt to cancel eBay buy it now commitment you will have to contact the seller – they have the discretion to let you off, but no obligation to.
Step # 1 – Contacting the Seller
Go to eBay and make sure that you are logged into your account. At the top of the screen click the "My eBay" link and you will see a list of items you have purchased. Find the item that you have decided not to buy and click the "More actions" option to the right of it. In the menu that appears click "Contact seller".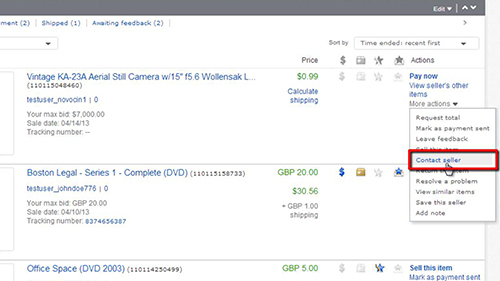 Step # 2 – Contacting the Seller
A page will load and you will see an option called "Request to change an order", click this checkbox. You will see an automated reply below stating that you are obliged to pay for the item – this is correct, but we are still going to ask the seller to see if it is possible. Check the box next to "No, I want to contact the seller" and click "Continue".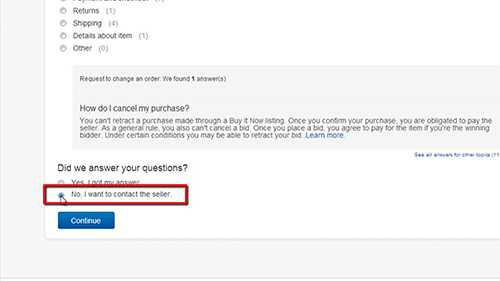 Step # 3 – Asking Nicely for a Cancelation
You will then be able to enter a message to the seller about canceling the purchase. Remember that they can force you to pay, so be nice and give a persuasive reason why you need to cancel the purchase. Click "Send" and you will now just have to wait for the seller to get back to you and that is how to cancel eBay buy it now commitment.