In this tutorial you are going to learn how to change ebay shop name.
Step # 1 – Navigating to the Shop Management Area
Navigate to eBay and make sure you are logged into your account. In the menu at the top right click on "My eBay", in the new page click on the "Account" tab and in the list of links on the right click "Subscriptions". Assuming you have a shop it will appear under subscriptions, click on the "Manage My Store" link.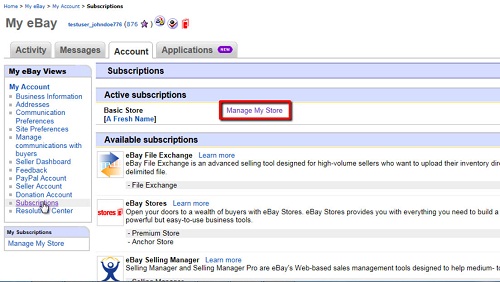 Step # 2 – Changing the Name
On the left click "Display Settings" and these will appear on the right. Look for the "Basic Information" header and click the "Change" button to the right. You will see a text box with the name of your shop in it, you can easily edit this to create a new name. Scroll down to the bottom of the page and click "Save Settings."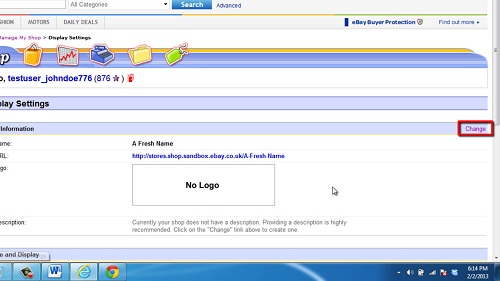 Step # 3 – Viewing the New Shop Name
You will be directed back to the previous page and you will see that the shop name has been successfully changed. Visit the "Shop URL" to make sure that the name change has been applied to the publically visible shop, as you can see here it has and that is how to change ebay shop name.