In order to get complete privileges on YouTube, you have to create an Account. You can also use your existing Gmail account to sign in to YouTube. It also has an option to switch Gmail accounts with each other over same YouTube account. Here we will show you how you can change your YouTube account. Youtube allows account name to be changed by the user according to his or her requirements. 
Step # 1 – Log in to Youtube
In this tutorial, we will guide you on how to change YouTube account. First of all, sign in to YouTube with your Gmail ID and password.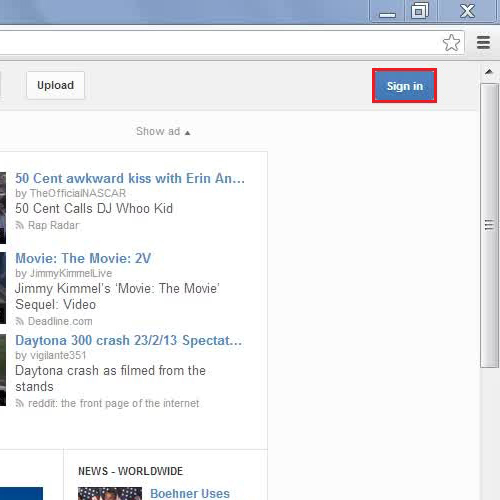 Step # 2 – Click on the Switch Account Option
Once you have logged on to YouTube, click on your name which will be displayed at the top right corner of your screen. Now click on the "Switch Account" option.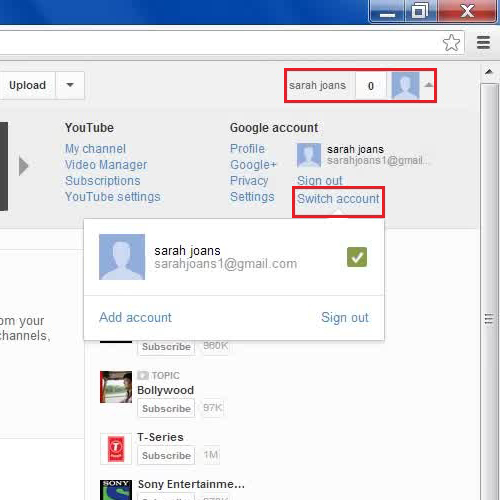 Step # 3 – Enter the new ID to Switch Account
Now in the next step, enter the new Gmail ID and password to log in and your account will be switched on your new address. In Youtube, account names can be changed in this manner.