This tutorial is going to show you how to link tumblr to twitter which can be a great time saving measure if you are an active member of both of these social networks. 
Step # 1 – Navigating to Your Blogs Settings
First, navigate to Tumblr and make sure that you are signed into your account. At the top of the page there is an icon that looks like a gear, click on this. On the new page click the name of your blog in the menu on the left.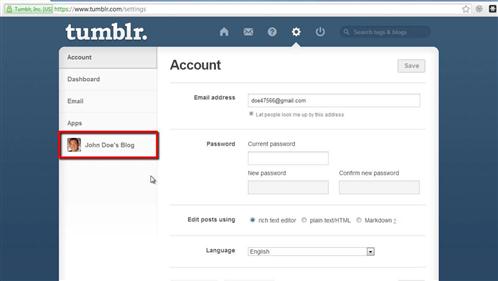 Step # 2 – Authorizing Twitter
Scroll down the page until you see the "Twitter" section. There will be a checkbox labeled "Share posts on your Twitter", make sure this is checked then click the "Sign in with Twitter" button. A new tab will open and you will need to enter your Twitter log in details and click the "Authorize app" button. The tab will close and back in the Tumblr settings you will see your Twitter username appear in the Twitter section.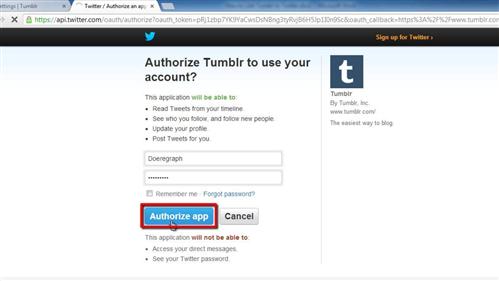 Step # 3 – Testing Out the Link
Now go back to the Tumblr dashboard by scrolling up the page and clicking the logo in the top left corner of the page. Click on the "Text" option and post something. Now, open a new tab and navigate to "www.twitter.com". As you can see the post we just made in Tumblr has appeared at the top of our Twitter feed and that is how to link tumblr to twitter.