You can manage your social media by using twitter tools to schedule tweets so that you will be available around the clock without having to be there on your desk. Studies have shown that users who post 15 tweets per day at various times are the most effective.
This video tutorial is going to highlight how to schedule tweets on hootsuite.com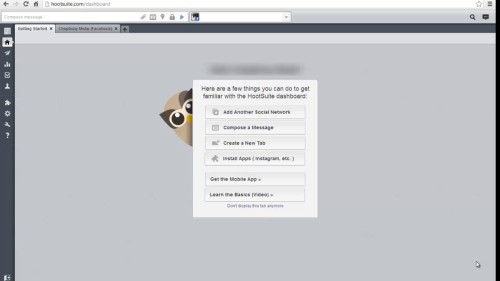 Step#1 log on
Log on to www.hootsuite.com In order to start using the service. When logged in, choose a 'add another social media network' tab.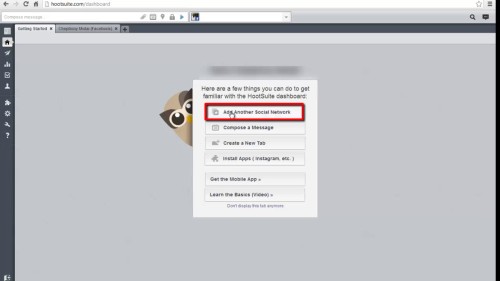 Step#2 choose twitter from the list
Choose twitter from the list. Authorize Hoot suiteto access your twitter account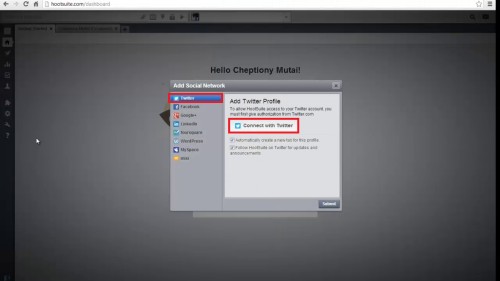 Step#3 hootsuite homepage
Once you authorize the app, you will be taken to hoot suite homepage. Here you can see all streams on your twitter account.
Step#4 go to your hoot suite profile
Click on your Hootsuite profile button on your top left.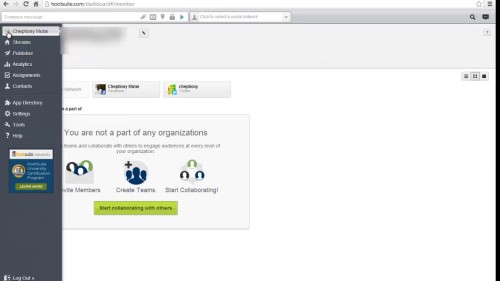 Step#5 create a tweet
To create a tweet, click on the message tab on top your profile and start typing. Here you can add a link related to your post.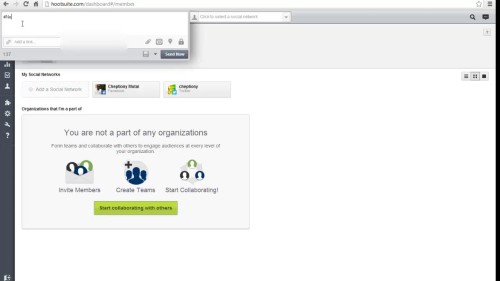 Step#6 go to scheduling button
Below the message, click on scheduling button. Choose date and time for your tweet. Check on 'e-mail me when message is sent' to receive e-mails when tweet has successfully been posted.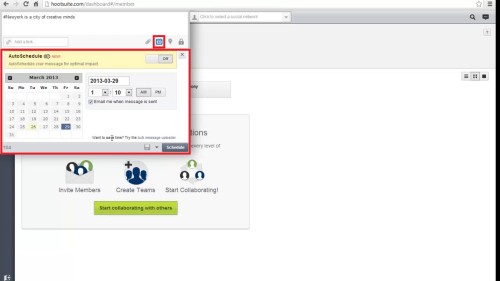 Step#7 choose your twitter account on your left
Choose your twitter account on the right of your message tab and click schedule. And your message will have successfully been scheduled.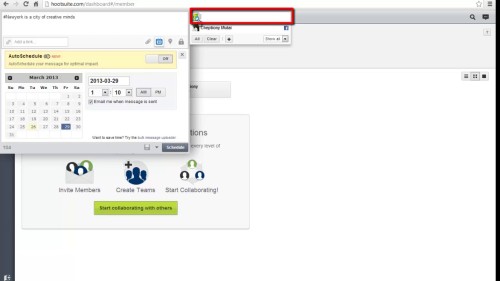 Ste#8 View your scheduled tweets
To view your scheduled messages, go to publisher on your top left. Here, you are able to view your scheduled messages.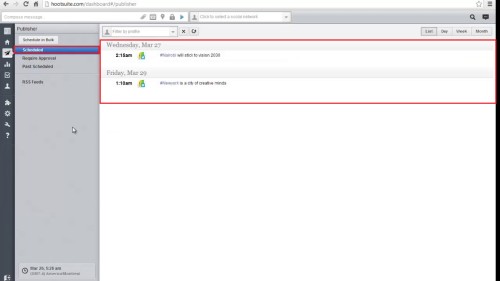 Another service similar to hoot suite is media funnel available at mediafunnel.com. It t has multi-user capability, added language support and private branding capabilities.
Others include socialoomp, gremln, and twitterfeed.