In this tutorial you will learn how to track Twitter followers over time.
If you are a Twitter user, it might be very difficult to get direct feedback from your followers. So how to find out what Twitter posts of yours they like the most and which posts bring you more audience? For instance, what to do if you're a business, represented on Twitter and you want to learn which posts of yours are attracting new Twitter friends? What about checking the effectiveness of your new social media strategy? In that case you can track whether your audience grew after that particular post was published or after that strategy was implemented
How to do it? There are several third-party Twitter tracking tools that give you data on growth of your audience over time. We're going to examine several popular Twitter accounts to demonstrate you how one of such tools works.
Step 1:
Go to www.twitaholic.com. What a website! It gives you all the info on the most popular Twitter accounts and lets you know the statistics of all other Twitter users.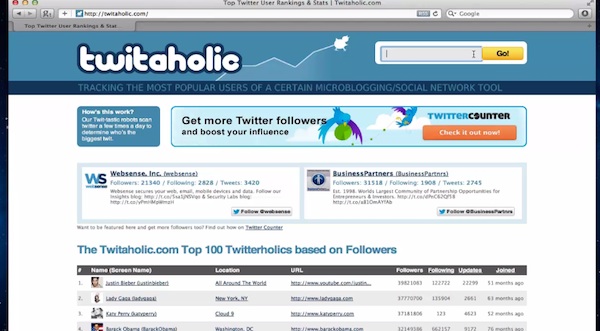 Step 2:
Enter a Twitter username of your interest in the upper right corner of the website. Click "Go!".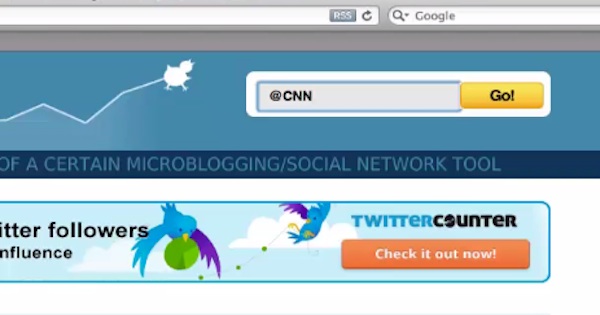 Step 3:
The following info about CNN Twitter account is displayed to us: Twitter rank, the data of joining Twitter and, of course, the statistics of Twitter followers for the last year. You can try to get similar info on any Twitter user you like, including yourself!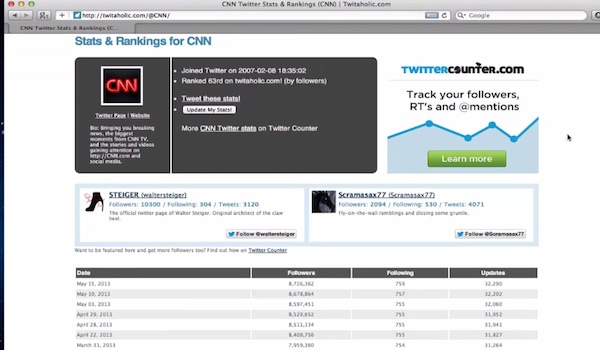 Result: Congratulations! You have just learned how to track Twitter followers over time and beyond that.