Ubuntu is dynamic and user friendly. It has various options in which a user can customize the system as per his/her preference. In this tutorial, we will guide you on how to change the background in ubuntu. This means that the user can change the background to any wallpaper, image or color gradient as per his or her liking and customize it accordingly.
Step 1 – Change Desktop background option
So lets get started with this how to change the background in ubuntu tutorial. First of all, right click on the desktop and a drop down menu will appear on your screen. From the drop down menu, select the "Change Desktop Background" option.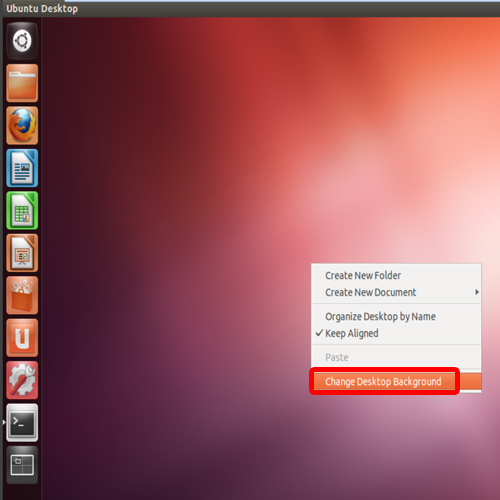 Step 2 – Appearance Window
When the Appearance window opens up, move to the wallpaper section and click on any Image. You will notice that your background will automatically change once you click on the wallpaper thumbnail.
Step 3 – Different background categories
You can even choose different categories for your background. For example, you can choose pictures saved on your hard drive or simple colors and gradients.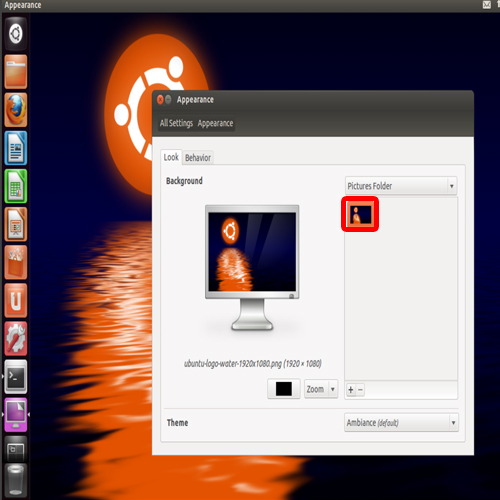 Step 4 – Appearance Option
You can also open the Appearance window via "Systems Settings". For that, click on the system settings icon towards the left side of the desktop. Over there, click on the "Appearance" option in the personal section.
Step 5 – Change background
With that done, the appearance window will open up and you can change your ubuntu background from there.