In this tutorial, we will guide you on how to configure windows updates. Configuring windows update is important because certain updates are essential for the operating system. You are recommended to keep your windows up-to-date. Furthermore, you can set a schedule for windows updates.
Step 1: Open Windows Update
Follow this step by step guide to learn how to configure windows updates.
First of all, go to the start menu and in the search bar, type windows update. From the search results, click on the windows update program.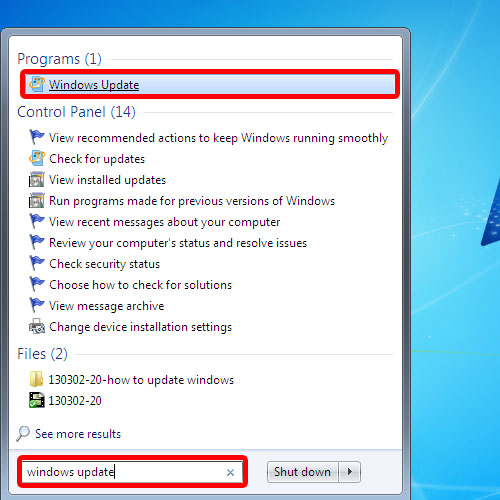 Step 2: Change settings
From the left pane of the new window, click on the change settings option in order to continue configuring windows updates.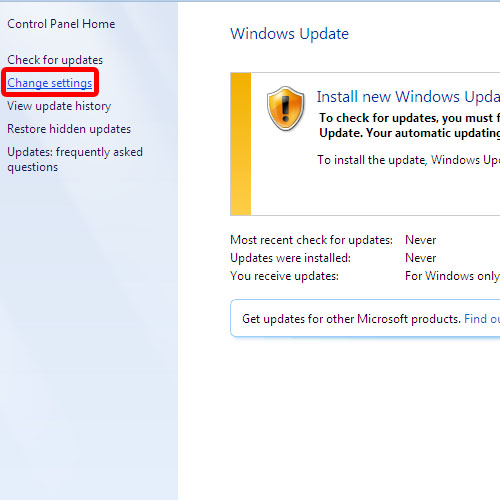 Step 3: Configure update settings
Here, we'd stick with the recommended setting of installing updates automatically. There is an option which allows you to schedule a particular time for installing updates. You can choose to run the updates on a daily basis or you can always set a particular day for the updates. In the settings window, check the option for recommended updates. This ensures that you will be notified about recommended updates the same way you are notified about important updates. Lastly, you can choose who gets to install updates on the computer. By default, all users can install updates on the computer. Once you are done with the settings, click on the ok button to exit the window and apply the changes.