If you need to share information from your spreadsheet quickly with others then knowing how to copy excel sheet into email is a valuable skill.
Step # 1 – Selecting the Data
First start the Excel sheet with the data that you want to copy. Here we have a small sheet with some simple data in it. Highlight the information that you want to send by clicking and dragging over it. Click the arrow next to the "Copy" button on the toolbar and in the drop down menu select "Copy as Picture…".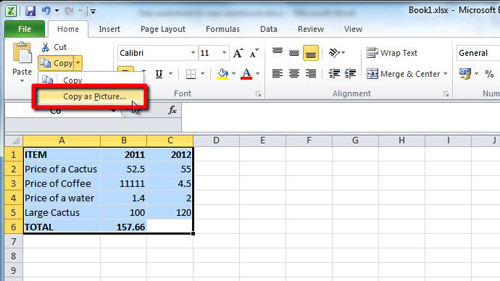 Step # 2 – Copy the Selection as a Bitmap Image
A window will open called "Copy Picture", in the "Format" field choose "Bitmap". Then click "OK" and an image of the selection in the sheet will be stored on the clipboard.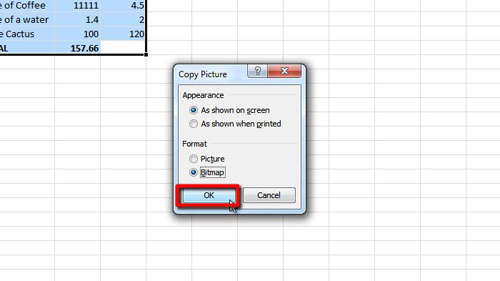 Step # 3 – Pasting into an Email
Now that the image has been copied, navigate to Gmail and choose to compose a new message. In the body of the message right click and from the menu that appears choose the "Paste" option. That's how to copy excel sheet into email and you can now enter a message and send it as you would any regular email.