In this tutorial, we will teach you how to decrypt drive. For the purpose of this tutorial, we have already encrypted a removable disk. We will teach you how to decrypt it and remove encryption from this removable disk in this tutorial.
Step 1 – Open Computer
Follow this step by step guide in order to learn how to decrypt drive.
First of all, click on the start button and from the start menu, open the Computer.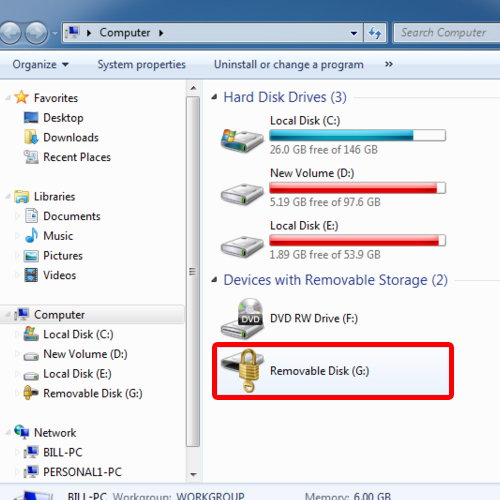 Step 2 – Unlock drive
For the purpose of this tutorial, we have already created an encrypted removable disk. We will right click on the drive and from the drop down menu, select the unlock drive option.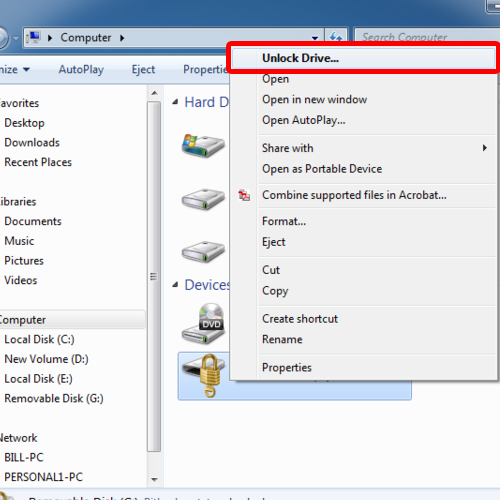 Step 3 – Enter password in drive encryption
As a result, the bitlocker drive encryption window will open. Over there, you'd have to enter the password for the drive. Once you are done, hit the enter key in order to unlock.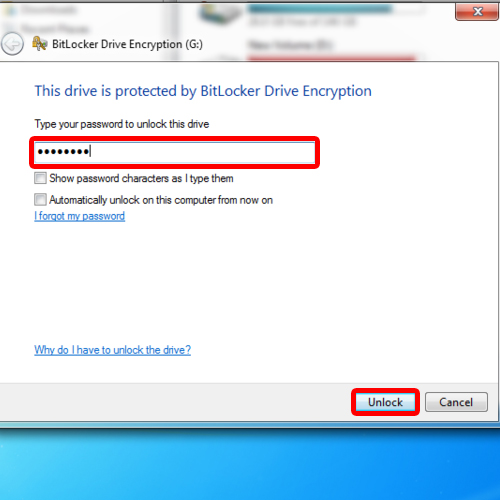 Step 4 – Open bitlocker
Now go back to the start menu and open the control panel. From there, go to system and security and then click on the bitlocker drive encryption option.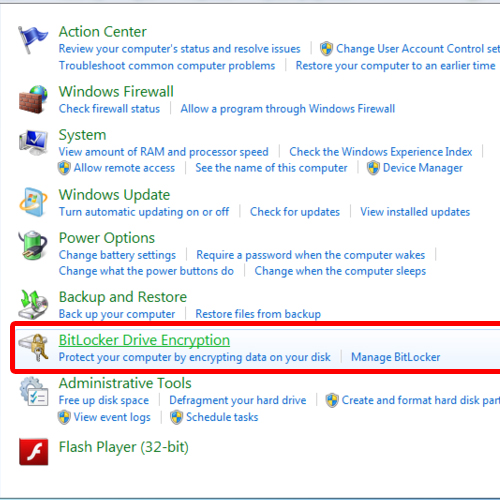 Step 5 – Turn off bitlocker
Once there, go to the removable drive region and click on the turn off bitlocker option. As a result, a pop up will appear on your screen informing you that your drive will be decrypted. Click on the decrypt drive button in order to proceed.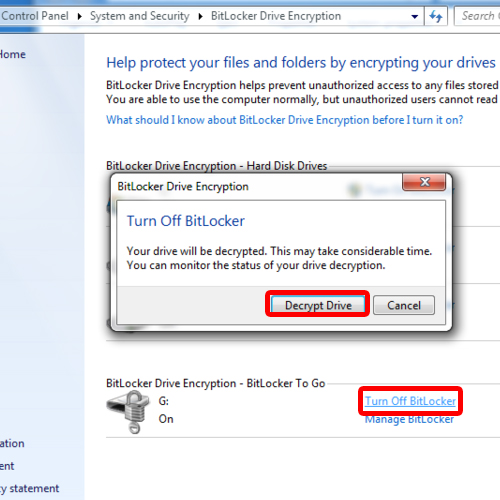 Step 6 – Decrypt drive
As a result, the decryption will begin. You can monitor the decryption process from the bitlocker dialog box. Once the decryption has completed, click on the close button to exit the dialog box.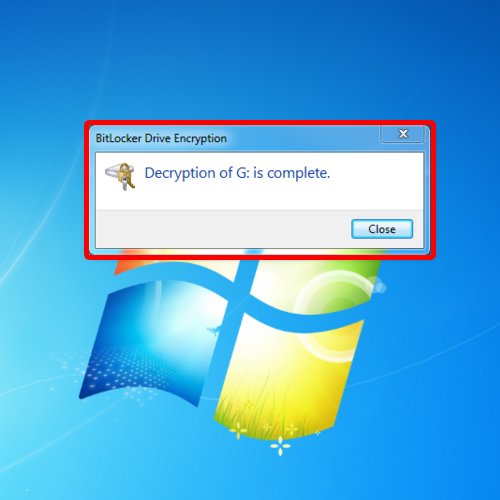 Step 7 – Encryption removed
Now open computer and locate the removable drive that was just decrypted. Right click on it and select the eject option. You'd be prompted with a warning message. Click on the continue button to eject the drive. Once done, we will plug in the removable drive again and will open it. You will notice that there is no encryption anymore and the contents of the drive will be visible to you. In this manner, you can decrypt a drive.