While working in Outlook, one can drag and drop items into calendars and assign appointments etc, instead of having to copy and paste them individually. This saves the user immense time. This makes working with Outlook much easier and thus makes this program extremely user friendly because of how easy it is to perform different functions.
In this tutorial, we will teach you how to drag and drop items in outlook.
Step 1: Rescheduling an appointment
When working with MS Outlook, you can save a lot of time by dragging and dropping items instead of copying and pasting them individually. In order to do so, firstly go to the "navigation" bar and click on the folder list button.
When wanting to reschedule an appointment, you will need to click on the "contacts" button.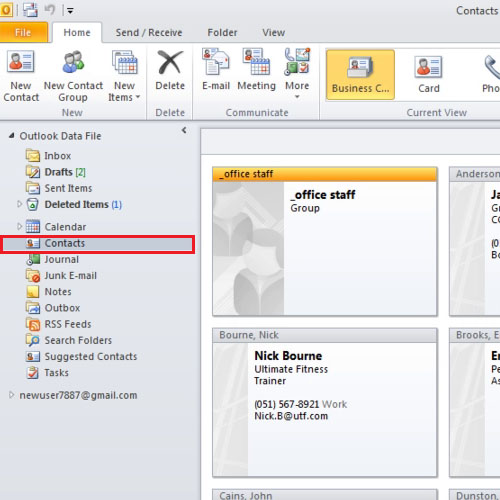 Step 2: Sending the appointment
Once this has been done, select and drag & drop the contact onto the calendar. You will now be able to see an "appointment" open up. This will contain all the information regarding the chosen contact. You will now need to fill in the "subject" and "place" fields and make changes if required. After this, you can click on the "Send" button in order to proceed.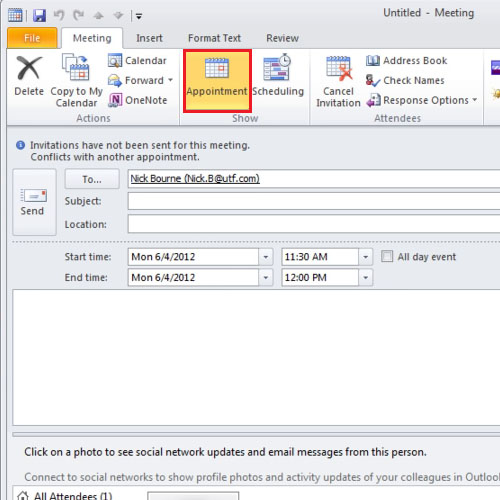 Step 3: Sending an email
Similarly, you can choose to send an email by simply dragging and dropping the desired contact into the "inbox" folder in Outlook. A message window will now open up where you will need to complete the given fields before sending the message.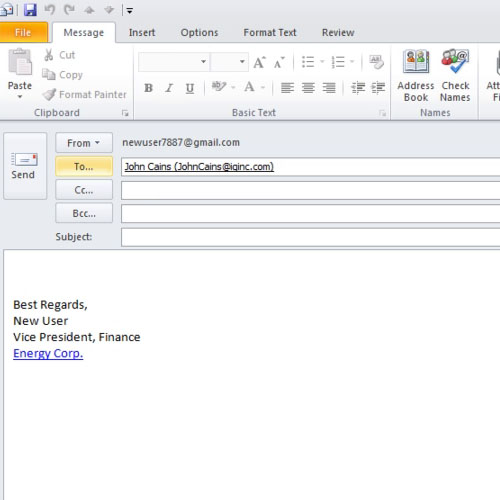 Step 4: Set up a message as an Appointment
When trying to follow up on an email conversation, click on the "inbox" folder, select the message and drag it to the calendar. Fill in the given fields and then click on the "save & close" button once done.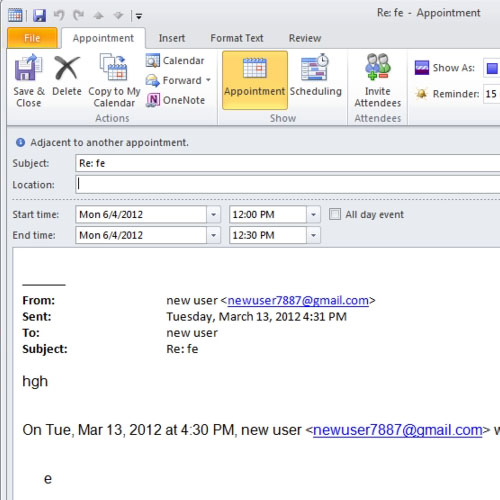 Step 5: Create a contact based on an Email
You can also choose to create a contact based on an email you have received. To do so, drag the email to the contacts area.
A window will appear showing you the name and email address of the contact. You can choose to provide more information here and then click on the "save & close" button.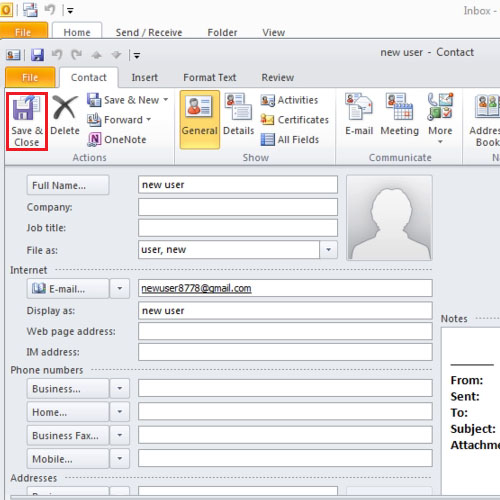 Step 6: Send contact a task
In order to send contacts a task, click on a specific task and drag it to the inbox. Now a new email will open where you must fill in the contact's name and hit the "send" button.