In this video, we will show you how to fix the blue screen of death stop error "0x00000124".
The error "0x00000124" is normally caused by defective hardware, memory or even processor due to heat related issues. Occasionally, this error can be caused due to driver related issues.
Step 1 – How to resolve the error 0x00000124
In order to resolve this error, you will have to remove the power and reset all the cards, memory and cables (on both ends).
It is recommended that you place your system in a cool environment. If you are using a laptop, use the cooling pad. This error screen will splash when your Windows is booting and will make your system restart automatically.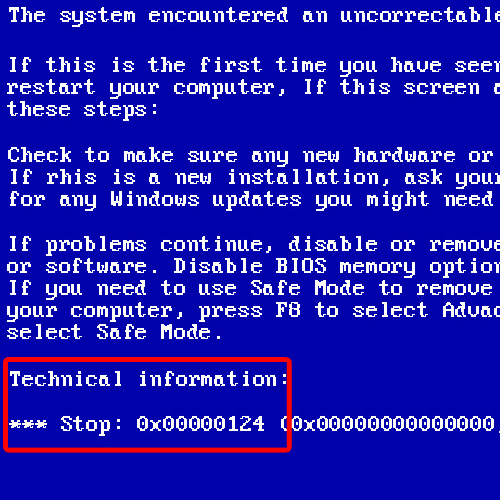 Step 2 – Disable Driver Signature Enforcement Option
In order to resolve this problem, hold the F8 key when your computer is restarting in order to view the Advanced Boot Options. From there, select the Disable Driver Signature Enforcement option and press the enter key.
When you select this option, the operating system boots as it normally does. It overrides the Microsoft's permission mask to use only signed drivers. The only difference is that the drivers aren't checked when they are loaded for signatures.
Once you are done, the system will start normally and you will notice that the blue screen of death stop error 0x00000124 will not be appearing anymore. Your windows will run smoothly from now onwards.