In this tutorial, we will teach you how to fix BSOD Kernel Data Inpage Error 0x0000007a. Follow this step by step guide to learn what causes this error and how to fix it.
Step 1 – Why does the error occur
So what causes the error 0x0000007a? Consider, you have a large SATA hard disk for example 1 terabyte. When you put your computer to sleep or make it go into hibernation and then when you try to resume the computer, SATA hard disk drivers require the SATA hard disks to be ready within 10 seconds. In case of a large SATA hard disk, it may take the computer a little longer than 10 seconds to be ready. Due to this, at times the resume operation times out and you receive an error and your computer restarts automatically.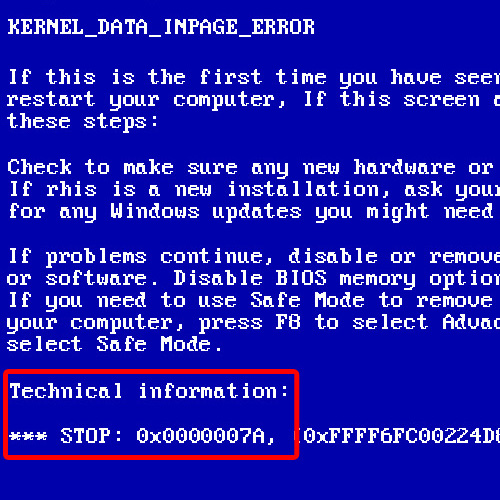 Step 2 – Download hotfix from Microsoft Support website
Once the system will boot up in normal condition, download the hotfix for this error from the support site of Microsoft. http://support.microsoft.com/kb/977178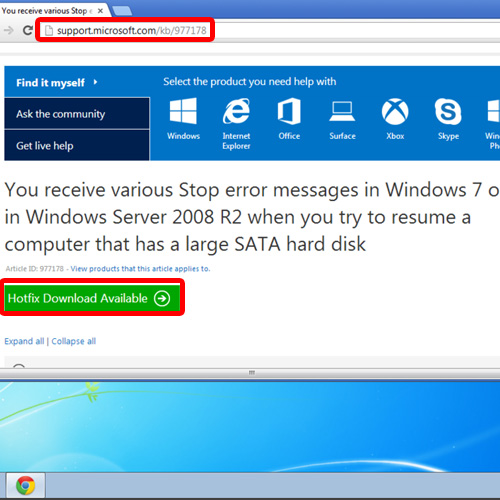 Step 3 – Provide email address
Once you have clicked on the Hotfix Download Available button, you will be redirected to another page where you will have to provide your email address. A link to the hotfix will be emailed to you.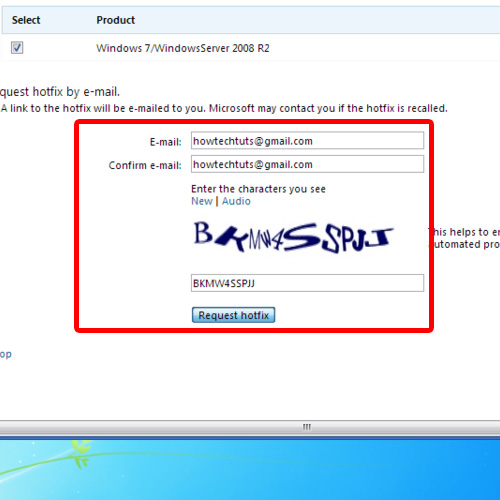 Step 4 – Extract hotfix
Once you have downloaded the hotfix, double click to unzip the file and specify the location where you want the extracted file to be available. For the purpose of this tutorial, we will extract the file to our Desktop.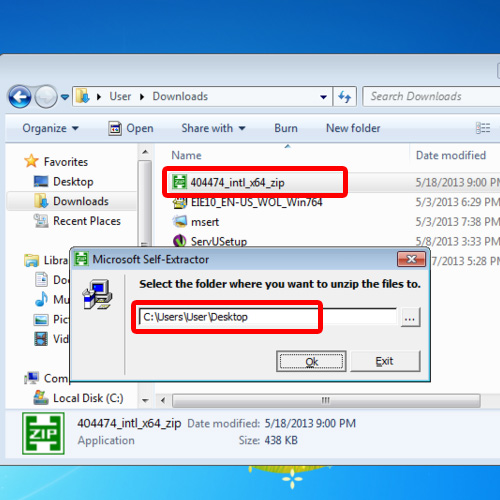 Step 5 – Open Windows Update Standalone Installer
Next, double click on the hotfix file in order to open it. As a result, the Windows Update Standalone Installer will appear on your screen. Click on the Yes button to continue further.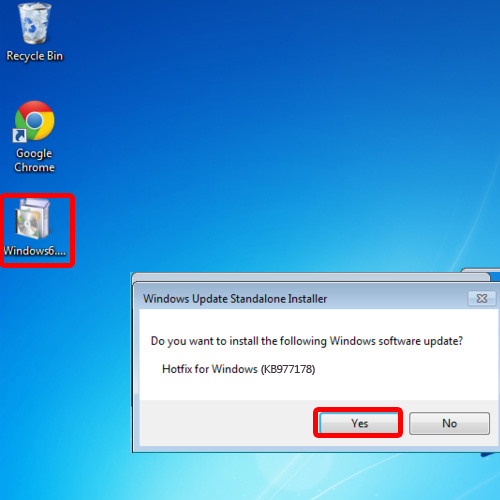 Step 6 – Resolve 0x0000007a
Once you are done, the Download and Install Update Window will open up and will initialize and install the Hotfix.
We went to the Microsoft website and downloaded the hotfix for this problem because we cannot install or copy the Msahci.sys system file separately.
This hotfix will install the updated Msahci.sys file on your computer and update the corrupted file. Once the installation has completed, it is recommended to restart your computer so that the changes can take effect. In this manner, you can resolve the BSOD Kernel Data Inpage Error 0x0000007a.