In this tutorial, we will teach you how to fix Blue Screen of Death Stop Error 0x80070715
The Error "0x80070715" occurs when you update the Microsoft Security Essentials but the Update would not start.
Step 1 – Open Microsoft Security Essentials
Follow this step by step guide to learn how to fix the Blue Screen of Death Stop Error 0x80070715.
First of all, open the start menu, go to All Programs and click on Microsoft Security Essentials.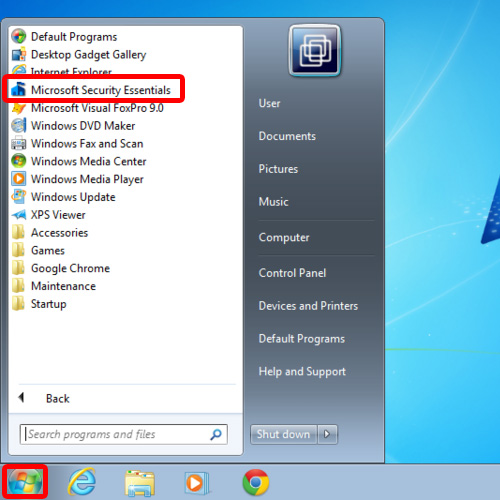 Step 2 – Click on the update button
As a result, the Microsoft Security Essentials window will open. Over there, go to the Update tab and click on the Update button.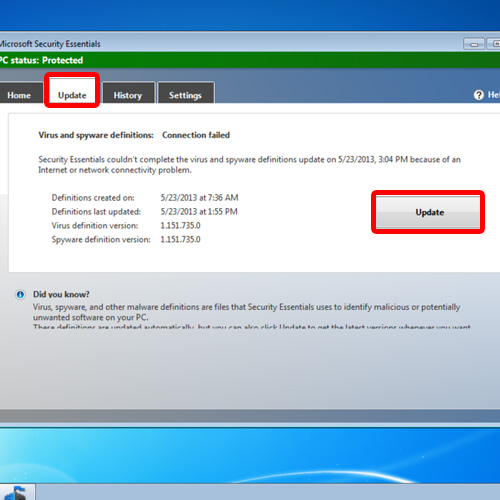 Step 3 – Error 0x80070715 will appear
A pop-up error window will appear and it will show the error "Virus and spyware definitions update failed". Click on the downward shaped arrow for Support Information and you will be able to see the Error 0x80070715. Click on the Close button to close this error window.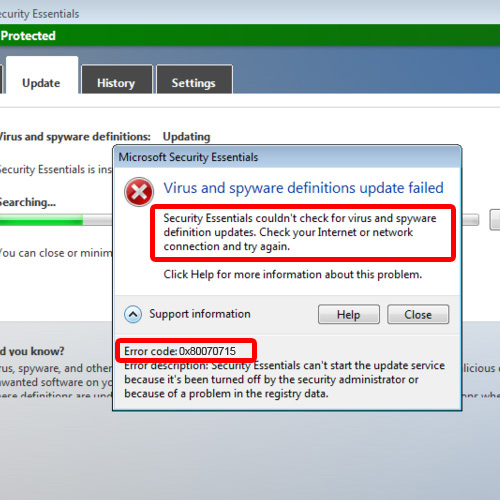 Step 4 – Type services.msc
Now let's troubleshoot the problem. Open the Start menu and in the search bar, type services.msc and then hit the enter key.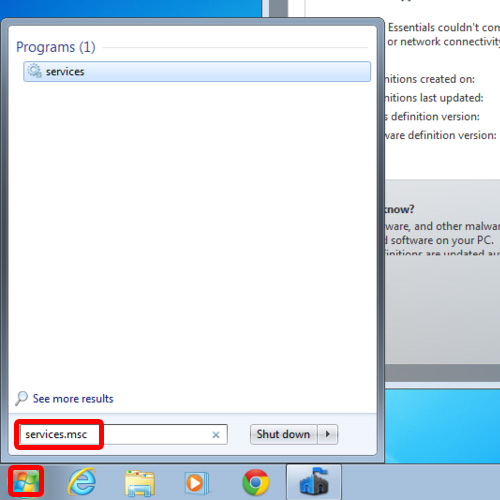 Step 5 – Open Windows Update Service
Once the "services" window opens, scroll down until you find the Windows Update service. Right click on the service and open its properties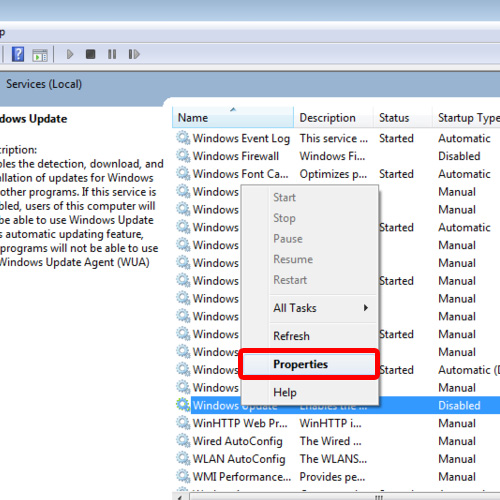 Step 6 – Change startup to automatic
As a result, the Windows Update Properties will open up. Over there, change the startup type to Automatic. Click on the apply button and then click on Start in order to start the service. Click on the close button to close the services window.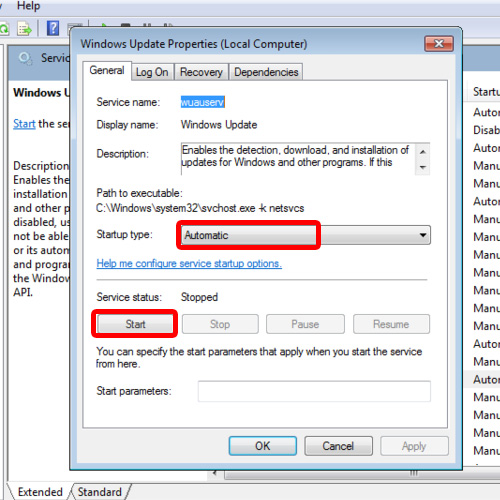 Step 7 – Click on update
Now go back to the Microsoft Security Essentials and click on the Update button once again.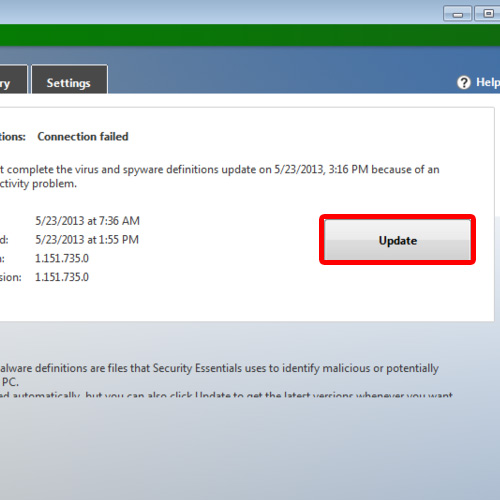 Step 8 – Resolved error 0x80070715
This time the Microsoft Security Essentials update will begin. In this manner, you have successfully resolved the error 0x80070715.