In this tutorial, we will teach you how to fix bsod network path not found error 0x80070035
The Error 0x80070035 occurs when you are trying to connect to a shared pc but it is not accessible.
Step 1 – Enter the network path
First of all, go to the start menu and enter double backslash in the search bar followed by the name of the computer which you want to connect to.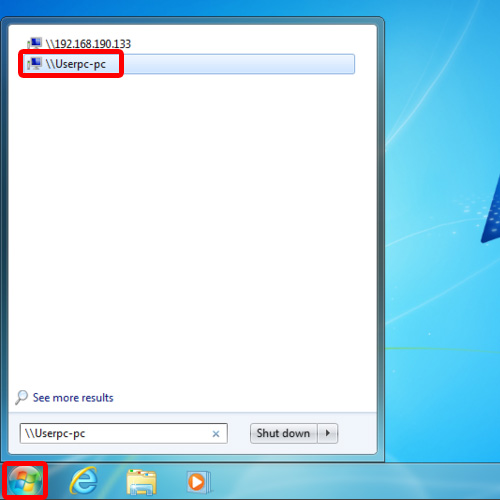 Step 2 – See details of the error 0x80070035
When you will hit the enter key to connect to the computer, a pop-up will appear on your screen. Click on the See Details option here and you will see the error code 0x80070035.
Now click on the Diagnose button and it will automatically start detecting the problems.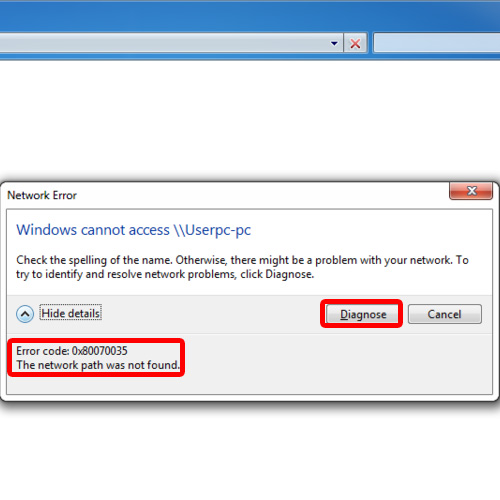 Step 3 – Problems found after the diagnosis
After the diagnosis has been completed, it will inform you about the issue at hand. In this tutorial, we were informed that the Local Area Connection adaptor is disabled. In order to resolve this problem, click on the option titled "Try these repairs as an administrator".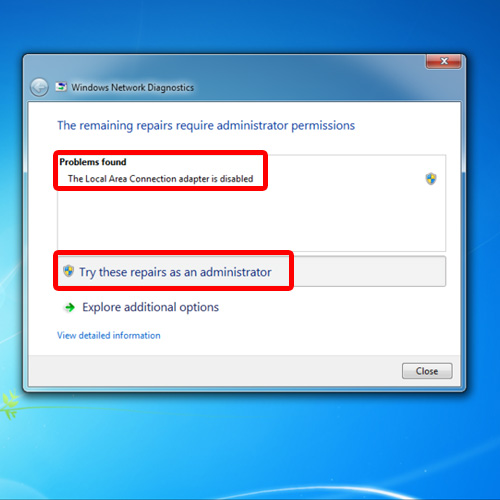 Step 4 – Fix the problem
As a result, the windows network diagnostics will automatically fix the problem and enable your local Area Connection adaptor. Once it's done, simply close the window.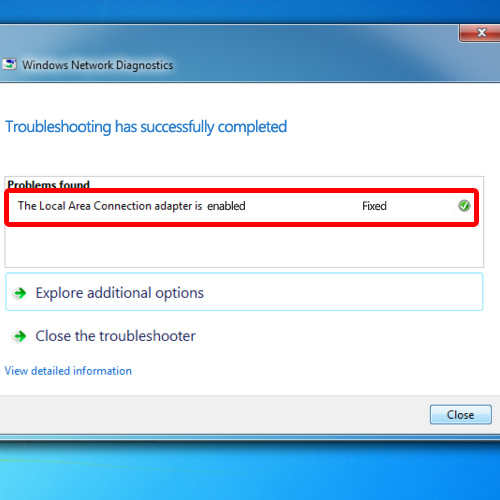 Step 5 – Connect to the other computer
Now go back to the start menu and try to connect to the computer you wanted to connect earlier to. A dialog box will appear where you will be asked to type in the user name and the password. Once you are done, hit the enter key to proceed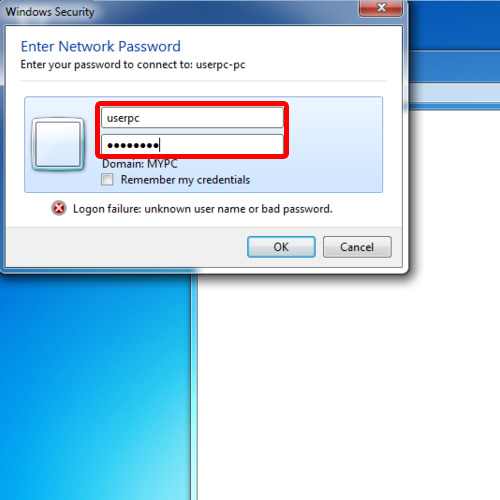 Step 6 – View contents of the shared folder
As a result, a folder will open up where you will be able to see the contents of the shared computer. And that's it.
In this manner, you can fix the BSOD Network Path Not Found Error 0x80070035.