In this tutorial, we will teach you how to fix Blue Screen of Death Stop Error 0x80070002
The Error "0x80070002" occurs when you download an update from the Microsoft Windows Update Web site or (WSUS) Windows Server Update Services.
Step 1 – Go to the Control panel
First of all, go to the start menu and open the Control Panel.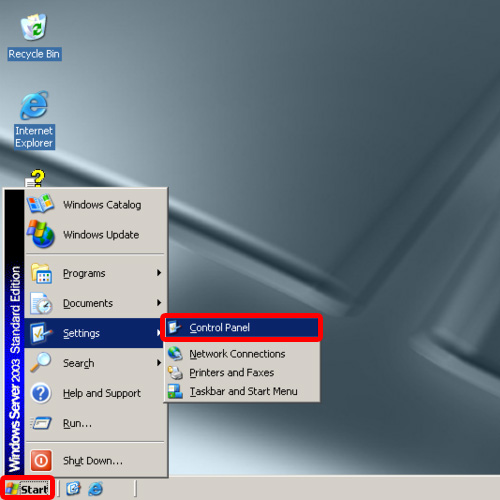 Step 2 – Click on Windows Update Web site
In the Control Panel window, open the Automatic Updates option.
As a result, the Automatic Updates window will open. Over there, click on the link which says Windows update web site.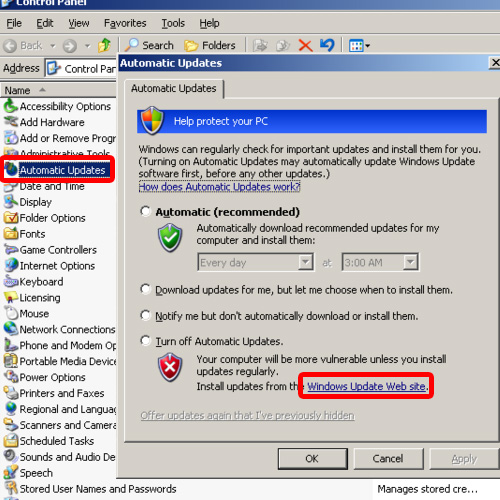 Step 3 – Error will be displayed
As a result, the windows update webpage will open in a browser and it will start checking the updates for your windows. The checking process will be interrupted by an error saying that "The site cannot continue because one or more of these Windows services is not running". You will see the error 0X80070002 on the top right side of the page.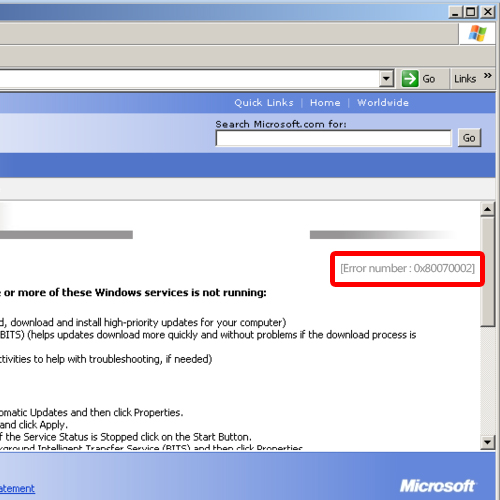 Step 4 – Open services
Now let's troubleshoot the problem. Open the run window and type services.msc before you hit the enter key.
Step 5 – Open properties
In the services window, right click on the Automatic Updates service and open its properties.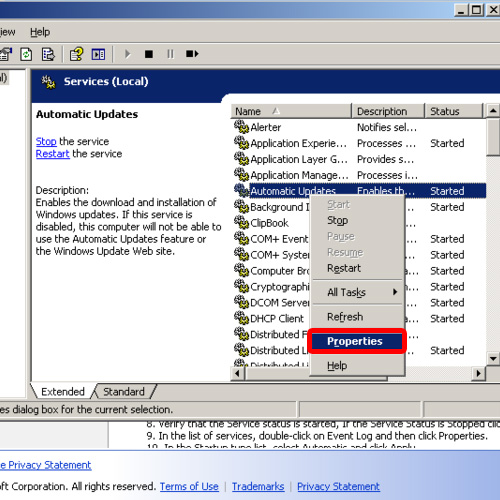 Step 6 – Change startup type to Automatic
Once the Automatic Updates Properties window opens, change the startup type to Automatic. Click on the apply button and then on the Ok button.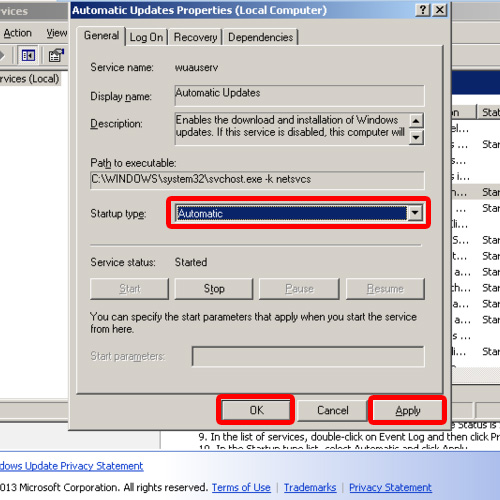 Step 7 – Restart service
In the services window, make sure the automatic updates service is selected and then click on the restart icon at the top. This will restart the service of Automatic Updates.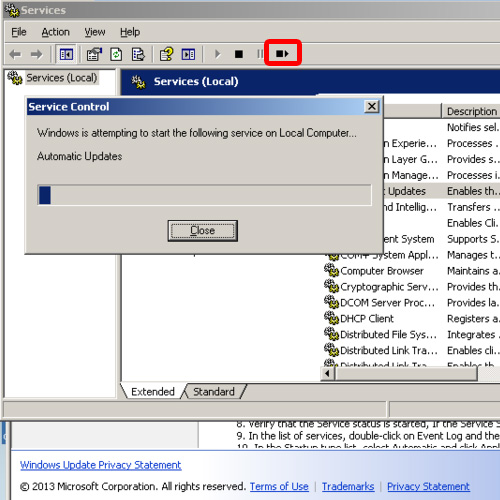 Step 8 – Refresh the page and the error will disappear
Now go back to the windows update page that was displaying an error and press the F5 key in order to refresh this page.
Once the page refreshes, you will not be displayed with an error. In fact, you will be welcomed to Windows Updates. In this manner, you can successfully resolve the blue screen of death stop error 0x80070002.