In this tutorial, we will teach you how to fix the blue screen of death stop error 0x800706ba.
The error "0x800706ba" occurs when a client computer running on Windows XP makes a request to a remote Microsoft COM+ object and the request fails.
Step 1 – Download hotfix
This error suddenly appears when Windows is booting in normal condition and then restarts your system automatically.
Once the system will boot up in normal condition, download the hotfix for this error from the support site of Microsoft.
Once you have clicked on the Hotfix Download Available button, you will be redirected to another page where you will have to provide your email address. A link to the hotfix will be emailed to you.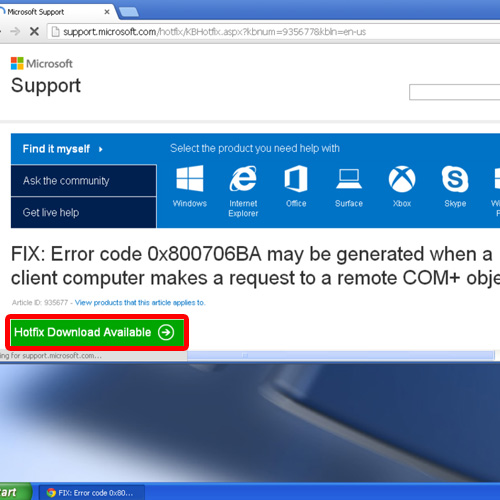 Step 2 – Unzip the hotfix file
Once you have downloaded the hotfix, double click to unzip the file and specify the location where you want the extracted file to be available. For the purpose of this tutorial, we will extract the file to our Desktop.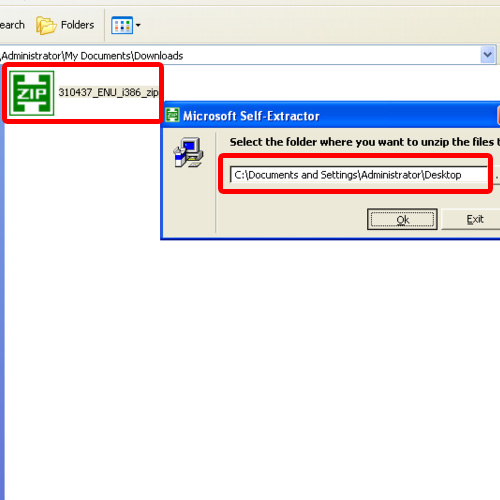 Step 3 – Run hotfix file
Now, double click on the hotfix to run. It will open the window of Software Update Installation Wizard. Over here, click on the Next button.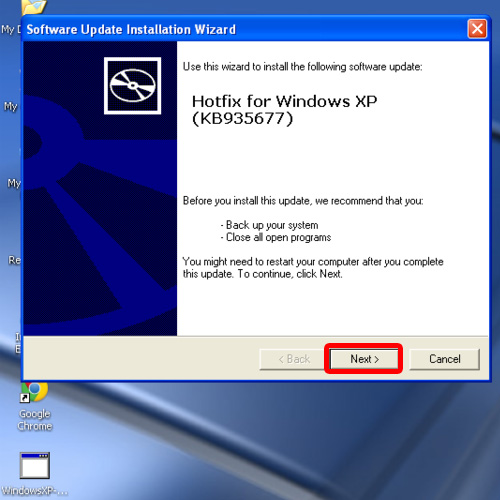 Step 4 – Accept the license
In the Next Window, accept the license agreement and click on Next.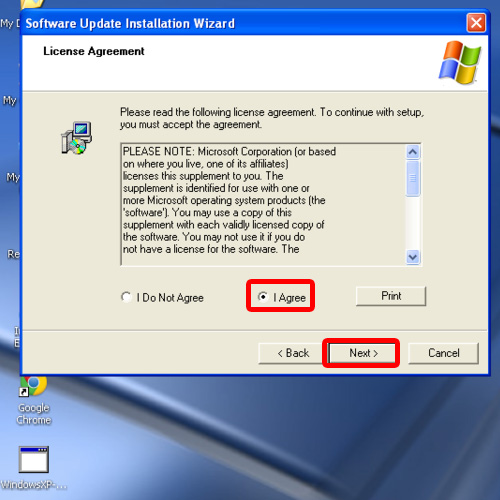 Step 5 – Resolve the error
With that done, the update wizard will start the installation. Once the installation has been completed, click on the Finish button and it will restart the windows.
We went to the Microsoft website and downloaded the hotfix for this problem because we cannot install or copy the Ole32.dll, Rpcss.dll or Updspapi.dll file separately.
This hotfix will install the updated files on your computer and update the corrupted file.
In this manner, you can resolve the blue screen of death stop error 0x800706ba.