In this video tutorial we will show you how to install virtual machine on Windows 8.
First of all in order to install virtual machine on Windows 8 we need to find it and download it. Open Internet Explorer and in search bar enter "virtual machine", choose www.vmware.com site. Define the region, choose "Support&Downloads", in "Product Downloads" select VMware Workstation, choose "Download Free Trial".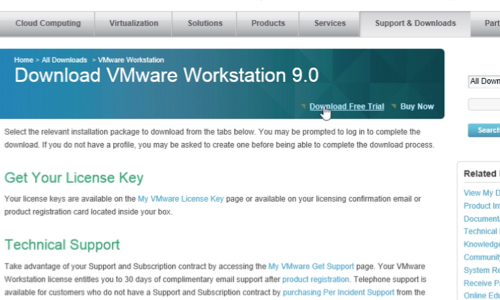 You must have an Account or create it by filling the registration form. After registration and logging in, you have three versions to choose from and download depending on your operating system. Select "VWware Workstation for Windows 32-bit" and download it. After the download is complete open the binary file and follow the installation instructions: choose "Typical setup type".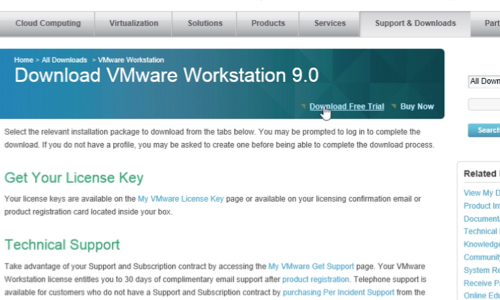 Choose whether to "check for product updates on startup" or not, choose to "Help improve VMware Workstation" or not and create shortcuts or not, after all select "Continue" to start installation progress. In the end of installation progress enter a License Key or Skip it.
After the installation is complete we can open the program by clicking the shortcut on the Desktop. That's it, now you can create your virtual machine.