In this tutorial you will learn how to make your mouse auto click.
Step 1: First of all, you will need to download a program called " Murgee Auto Mouse click". Go to http://www.murgee.com/auto-mouse-click.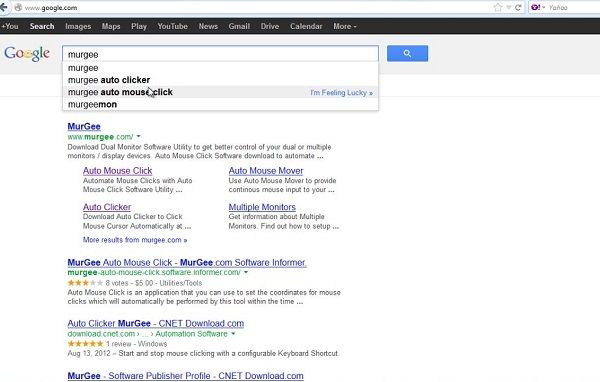 Step 2: Click the application download link from the page. The file called setup.exe will start to download.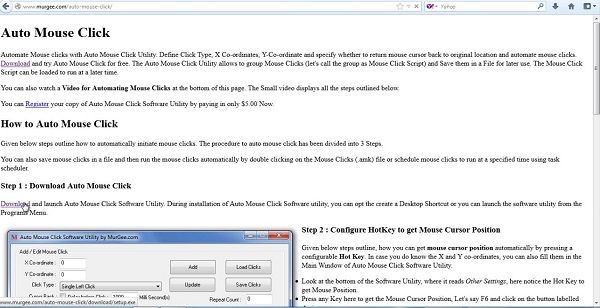 Step 3: Open downloaded file, install it and launch it.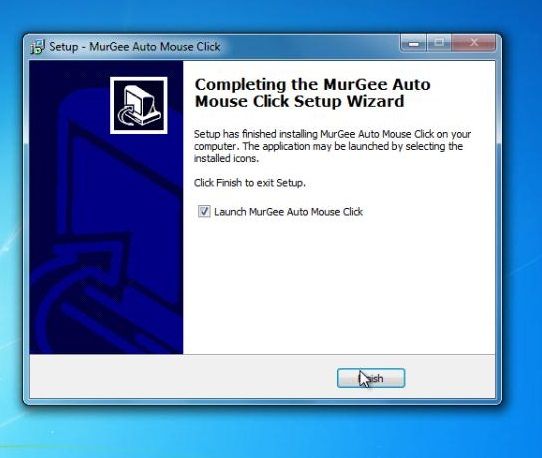 Step 4: Now to make your mouse auto click you have to set the hotkey that will emulate your mouse click. In the "Click Type" menu you can either choose " Double Left Click" or "Double Right Click".
Press your hotkey and the coordinates of your click will update in the window.
Press the " Add" button to add your click to the list of mouse clicks. Press "Start" whenever you want the list to be performed. Press "Stop" when you want your clicking to end.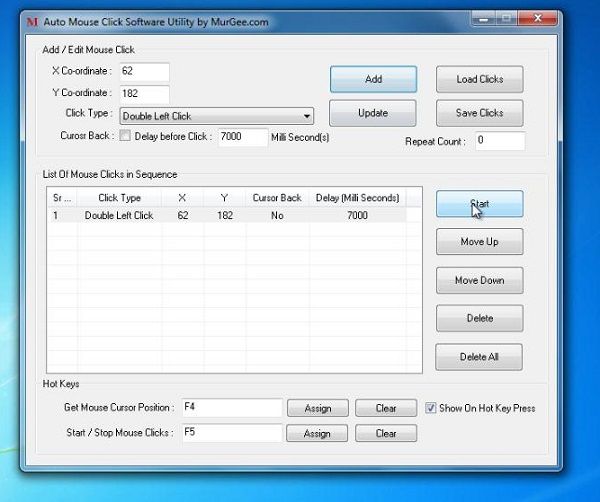 Result: Congratulations! You have just learned how to make your mouse auto click.