In this video tutorial we will show you how to order songs in an album in Windows 8's music app.
To order a song in Windows 8's music application, go to "Music" app in Windows 8 Start screen. Select an artist and album. Choose a song you want to add to "My music".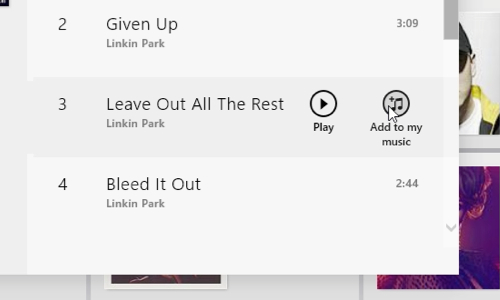 Choose another artist, his album and a song. Then go to "my music". Here you can order any selected song.