Learn how to export a Word document to One Note
In this video tutorial we will show you how to send Word document to One Note.
In order to send word document to one note you must open a Word document. Go to the file menu and choose "Print" tab.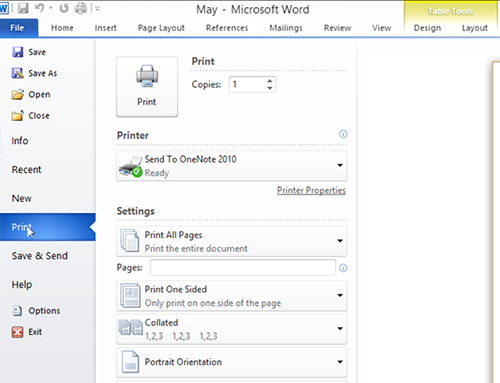 In the printer menu click on the available printers list and choose "Send To One Note 2010" from drop-down menu and press "Print".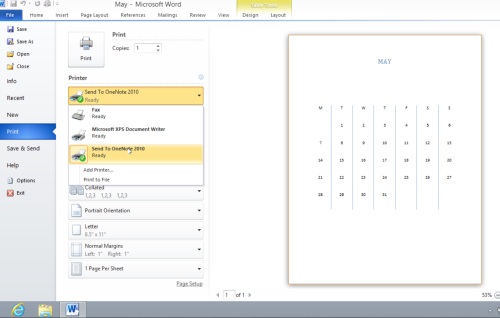 In the displayed window click "ОК". Your Word document has been sucessfully sent to One Note.