Troubleshooting is an option in Windows that allows you to let the computer system identify what is causing trouble when any particular part of the computer is not working. You can troubleshoot programs, network and internet, hardware and sound, appearance, and system & security. You can begin troubleshooting by selecting which function you want to troubleshoot, such as a printer. In this tutorial we have shown that since the printer is not connected, the troubleshooter will show this as the reason.
Follow this step by step tutorial to learn How to troubleshoot a problem in Windows 7.
Step # 1: Open Troubleshooting
In the Control Panel window, search for Troubleshooting among all the options available. The Troubleshooting window will open up in which a list of computer problems will be given. In this list, access the Programs options to Troubleshoot.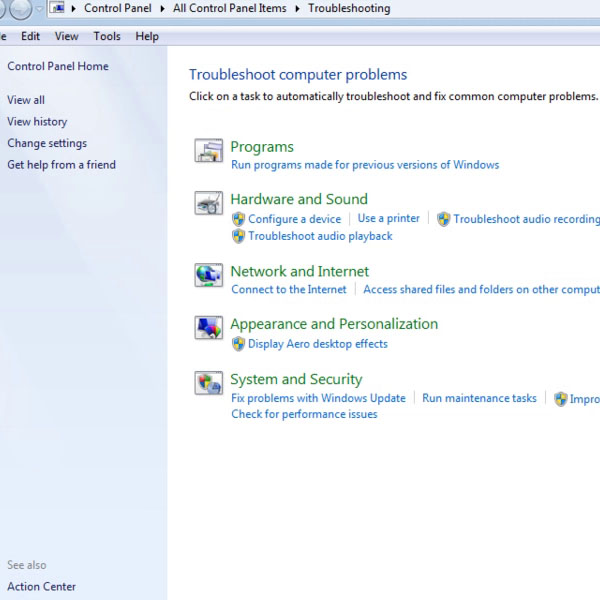 Step # 2: Select 'Printer'
In the list of programs given, we will try to troubleshoot the printer without connecting one to the computer. A new window will open for troubleshooting the problem with the printer. To begin troubleshooting, click 'Next'.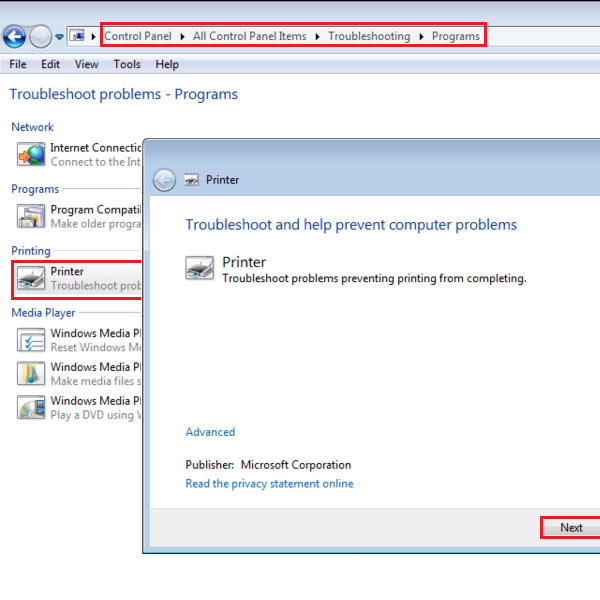 Step # 3: Close the troubleshooting window
After the troubleshooting is over, the list of reasons will be provided that may be causing the problem with printers. One reason listed is that there is no printer installed thus there is a problem with the printer. Once you have view the reason causing trouble, click 'Close' to close the window.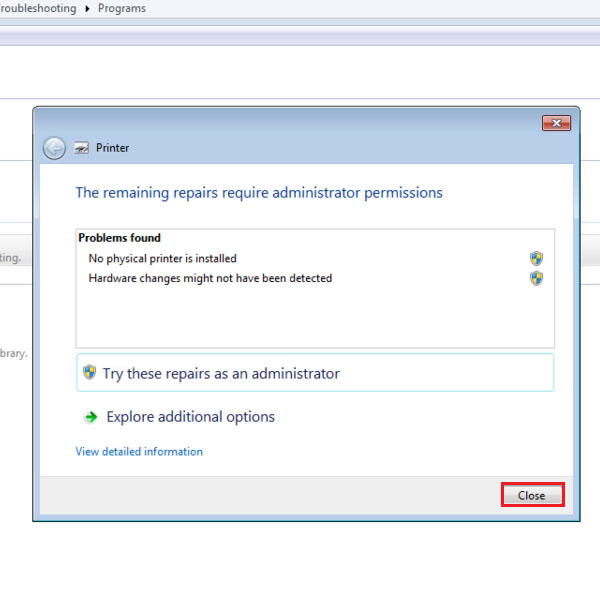 Step # 4: Open Network and Internet
Back in the Control Panel window, to troubleshoot the internet, you have to click 'Network and Internet'. The Network and Internet Options for troubleshooting will be listed. We will show how to troubleshoot the 'Internet Connections'.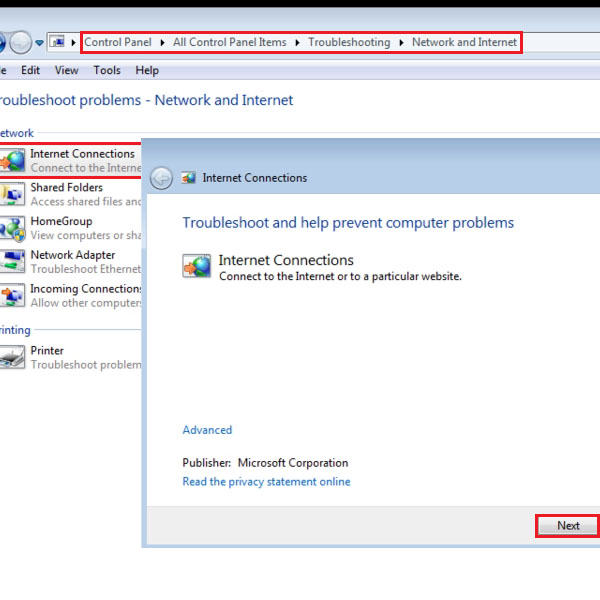 Step # 5: Close the Troubleshooting window
After the troubleshooting is over, the reason causing trouble will be listed as shown previously. In the Internet Connections, it is shown that Troubleshooting could identify no problems with the Internet. To close the window, click 'Close'.