Learning how to update excel links is a valuable skill as it will allow you to make the most of the useful external link feature found in MS Excel.
Step # 1 – Examining the Current Link
Start Excel. You will need a spreadsheet that has a link in it already. As you can see we have a link here called "Link out" and when we click on this link it takes us to the Google UK homepage, we want to change that.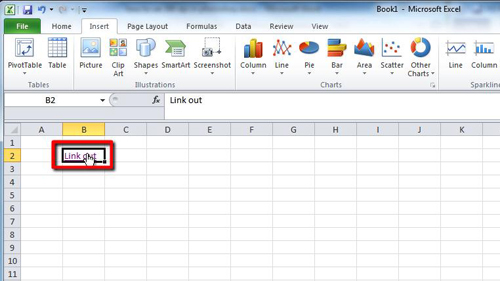 Step # 2 – Opening the Link Properties
In order to change the destination that the link takes you to you need to navigate back to Excel and right click on the cell that contains the link, in this case "B2". In the menu that appears click the "Edit Hyperlink…" button. A new window will appear.
Step # 3 – Entering the New Destination
In the "Edit Hyperlink" window you will see an address option near the bottom. Here it reads "http://www.google.co.uk". To learn how to update excel links you need to change this link to which ever site you desire. Here we are going to change it to the BBC site. Delete everything from "google" onwards and type "bbc.co.uk". Click OK. The window will close and when you now click on the "Link out" link you will be directed to the BBC website instead.