In this video tutorial we will show you how to use Instagram on Mac.
If you want to browse through your Instagram account on Mac in a separate application, you can download one by opening App Store.
In the search window in the upper right corner type "Visual Grub" and press Return key.
Select the Visual Grub application from the search result. To download the application click on the "Free" button and choose "Install App". Enter your Apple ID and password.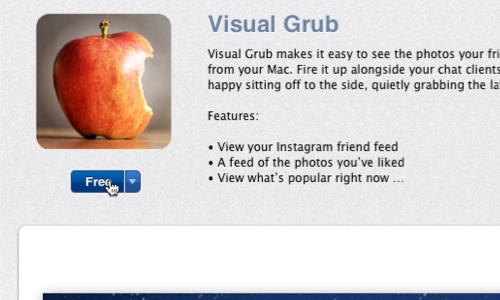 After the download is finished, go to the "Launchpad" and open the application.
Enter your Instagram login and password and you are ready to browse through your photos and the photos of your friends.