Introduction:
In this tutorial, you will discover the best place to download Office templates, clipart and images.
Step # 1 – Visit the Microsoft Office Website to Search for Templates
Go to your web browser and type the following URL into your address bar; "http://office.microsoft.com/en-gb/templates/?CTT=97". Scroll down until you see "Top categories" and as an example let's click "Business cards". Towards the left you will now see a list of Office products, click "Word" to filter out templates for other programs. When you spot one that you like, hover over it and then click on "View details". If you find that it's not what you're looking for, click "backspace" to browse for more.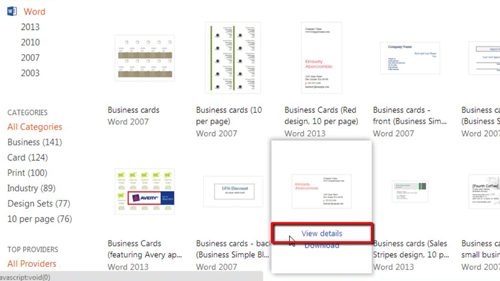 Step # 2 – Downloading the Template
When you're viewing the details of the template that you want to download, you will notice a green "Download" button on the top right of the page, click it. Now, Microsoft's website will ask you to accept their service agreement. Read over it and click "Accept" to continue downloading the template. The template should start to download, however if it doesn't you will be redirected to another page where you can download your file with one click. We downloaded a Word template, but the process is the same when you download Office templates for any of their programs.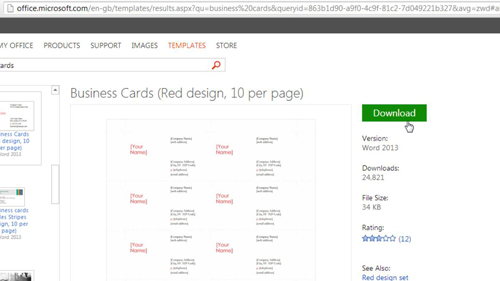 Step # 3 – Using the Template
Finally, all you have to do is locate the template file that you downloaded and open it up! It's a good idea to save all of your templates in one folder to keep them organized.