In this tutorial you are going to learn how to add fonts to GIMP.
Step # 1 – Downloading a Free Font
In order to install a new font into GIMP you are going to need to download a font. Here we are visiting a free font site at "http://www.1001freefonts.com". For this example we are just going to download the Windows version of one of the free fonts on the sites homepage.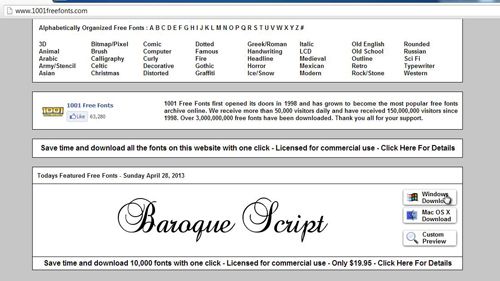 Step # 2 – Extracting and Copying the Font
Once the file has downloaded click on the arrow next to the downloaded file and from the menu that appears click "Show in folder". Right click on the file and click "Extract all" then click "Extract" in the dialog box that appears. Copy the tff file that appears to the clipboard.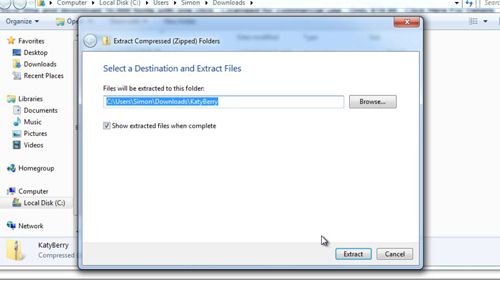 Step # 3 – Installing the Font
Click on the start orb and click "Control Panel". In the top right search box type "fonts" and then click on the green header text that reads "Fonts". A window will open with all the fonts installed on the computer and you just need to paste the copied font into this window. Right click on an empty space in the window and click "Paste". The font will install.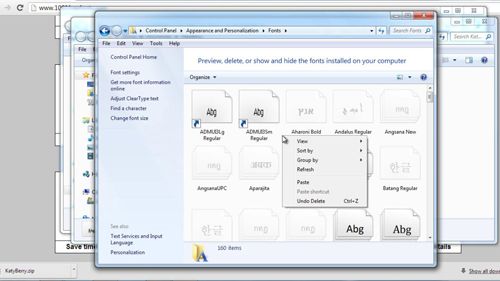 Step # 4 – Testing the Font
Now, to test the font, we must open GIMP. If you have GIMP already open you will need to close the program and open it again for the new font to appear. We will create a new document here and choose to enter some text, in the font area we will find the font we just installed and then start to type. As you can see here the text does appear in our newly installed font and that is how to add fonts to GIMP.