In this tutorial you will learn how to access blocked websites.
Sometimes all you need to do is a little touch-up of an image, so you don't need the powerhouse image processor that nowadays Photoshop is. For that, there is a very little known, but excellent website which emulates most of Photoshop's functionality online.
Today we will reveal it to you.
Step 1. Launch a new web browser window.
In the address, type: www.iPiccy.com, and hit ENTER.


Step 2. Click 'Start Editing'.
An online paint interface loads up.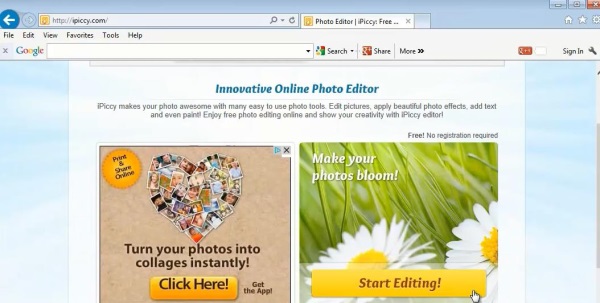 Step 3. You can get images from Flickr, from any url address or you can upload the earlier prepared image.
We will upload a picture of our cat.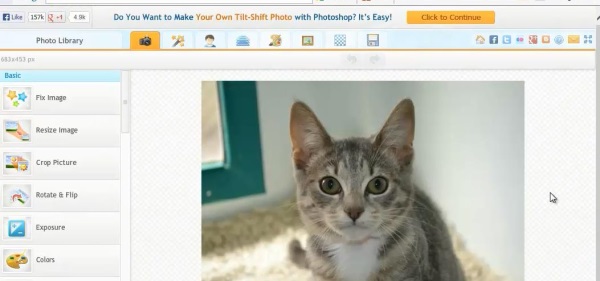 Step 4. On the left side, you are offered all the basic operations one routinely performs to an image: resizing, cropping, adjustment of colors and exposure, hue, saturation, levels, blurring and sharpening. If you are up to more fun, from the upper menu select the second tab: Photo effects.
You can browse to various effects settings by simply clicking on them.
Select the one that matches closest the type of effect that you are looking for.
Fun, isn't it?  Click "Apply" once you have made your selection.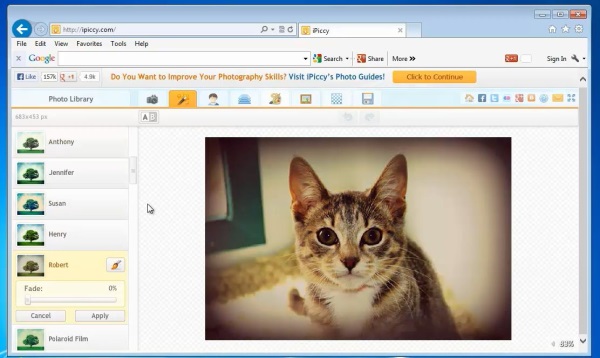 Result: You have now successfully added online Photoshop effects to your picture.