In this tutorial, you will learn how to add video in Flash. We will import the video into Flash. The file should be of the extension .flv. This tutorial gives you a clear idea about adding videos in flash.
Step 1: Create a new Flash Project
In this tutorial, we will guide you on how to add video in Flash. Open Flash and create a new Flash project of type ActionScript 3.0.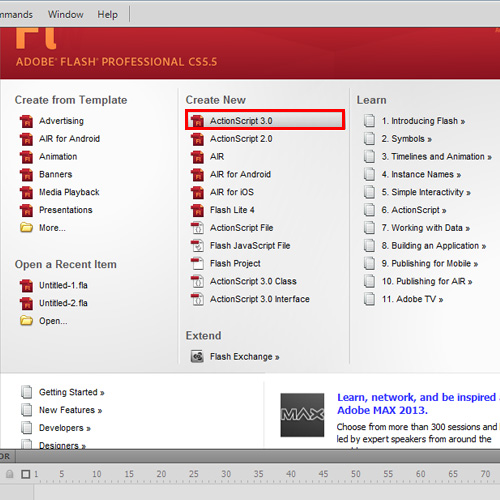 Step 2: Select Video
From the main menu, go to File > Import > Import Video. This will open up the Import Video window.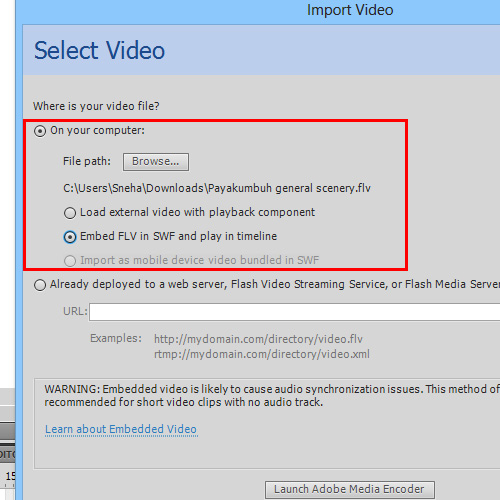 Step 3: View final output
Now, click on the browse button and search for the video file. Once you have found the file, select it and click on the Opebn button in order to add video to flash. Next click on the skin drop down menu and select one from the wide variety of video players available in Flash. Once done, click on the Next button. As a result, the Finish Video Import page will appear. Click on the Finisih button in order to import the video onto the stage. Use the Ctrl + Enter key to view the embedded video. In this manner, you can add video to flash.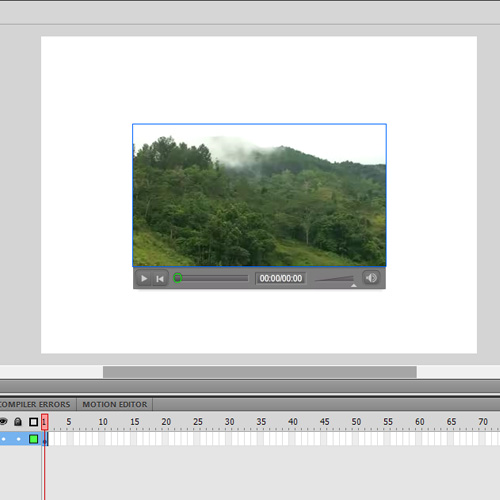 Step 4:Edit the properties of video player
You can always edit the properties of the video player. In order to do so, simply select the video player from the stage area. Once the selection has been made, use the CTRL + F3 key to open the PROPERTIES panel. This new panel will display the properties Adobe Flash comes with Flash media Encoder. The Flash encoder helps to convert the videos that are to be used in Flash later.