In this tutorial you are going to learn how to animate PNG.
Step # 1 – Preparing to Make the Animation
Before we begin you are going to need to create the series of images that you want to animate. Here you can see that we have a couple of images we created previously – it is important that these have the same dimensions and are in the PNG format. You are also going to need to get a program called "APNG Anime Maker" to create the animation. Go to Google and search for "download apng anime maker" click on the Softpedia page and on the page that loads click the "Softpedia Secure Download (US)" option on the right.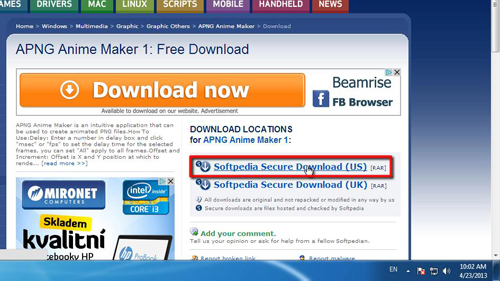 Step # 2 – Opening APNG Anime Maker
The file will download and when it has completed you need to open the folder in which it is stored (this process will vary depending on what browser you are using). Right click on the downloaded file and click "Extract here" in the menu that appears (this requires WinRAR to be installed). A file called "APNG Anime Maker.exe" will appear in the folder, double click this file to open the program.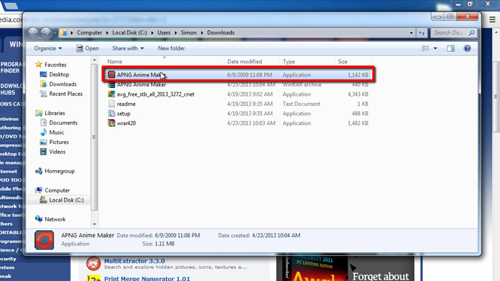 Step # 3 – Creating the APNG
You now need to click the "Open" button in the top right to select the files to add to your animation. Here we are selecting the two images we created earlier, click "Open" to import them into the program. The most important setting to adjust in the window is the delay – this decides how long the pause between images is, here we are setting a delay of "500" and choosing milliseconds by clicking the "msec" button.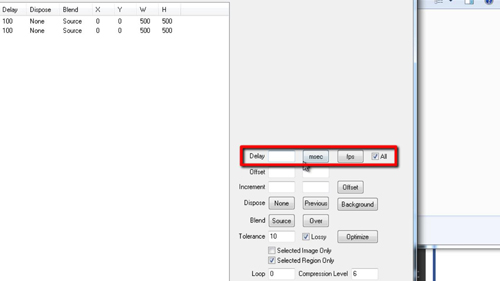 Step # 4 – Viewing the Animated PNG
When done click "Save" and choose a destination to save the file into, give it a name and click "Save". Now, go to the location where you saved the file and you are going to need to open it. Not all programs support the APNG format, so here we are going to load Firefox (which does) and then drag the file into the tabs bar of the window. The APNG will open and start to loop and that is how to animate PNG.