In this tutorial you will learn how to convert HEX to RGB.
HEX colors are used by website designers to lock down their color options. There are various ways of converting them into other color spaces, here is one that we find easy.
Step 1. Open up a new web browser. Go to:
http://web.forret.com, and hit Enter.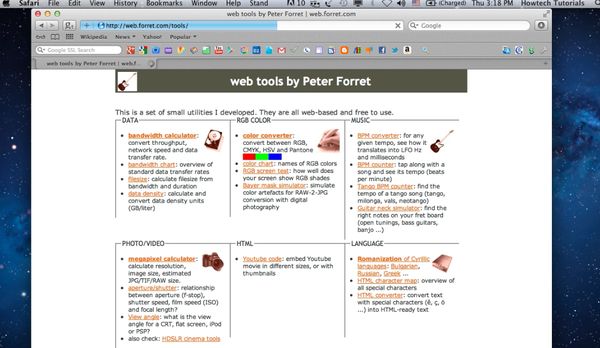 Step 2. Choose the color converter tool from the box labeled "HEX".

Step 3. Input your hexadecimal number in the "HEX" box and click "RGB -> CMYK" button.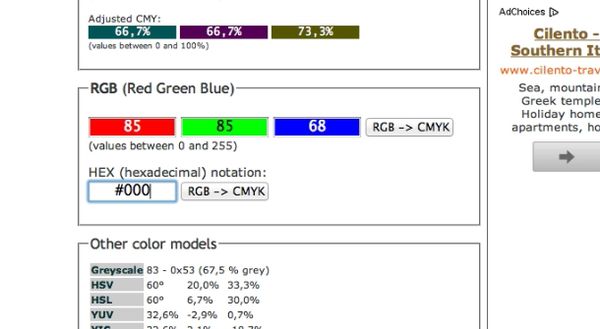 Result: Enjoy! You have successfully converted your hex color to RGB.