In this tutorial you will learn how to convert a PDF to TIFF file, using a free and lightweight program.
Step # 1 – Download and Install the Software
Visit http://en.kioskea.net/download/download-11553-pdf-to-tiff-converter-free and click the green "Download" button. Run the installer that was just downloaded to install the free program. Once installed, run the program to continue.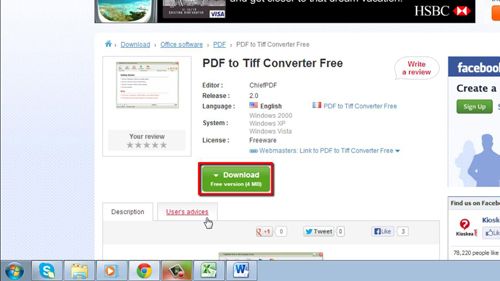 Step # 2 – Add and Convert the File
When the program is up and running, click the "Add Files" button on the top left of the program window. Now you can browse for the PDF file that you want to convert to a TIFF. Open it into the program when you find it. Now, click the "Start Working" button and you will see a popup asking for you to register. Simply click "Try it Now" to convert the file.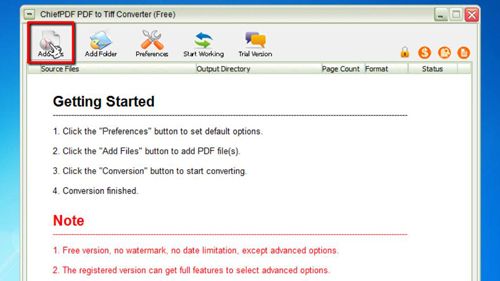 Step # 3 – Opening up the TIFF
Once the progress bar at the bottom right of the program is at 100%, you have successfully converted the PDF to TIFF. Locate the output folder (you can see where the output directory is in the program by looking at the column to the right of the file name in the table) and open up or print the file to make sure it worked properly and that is how to convert a PDF to TIFF.