In this tutorial you are going to learn how to create a cool picture film strip effect in Photoshop which can be a fun way to present your photos.
Step # 1 – Creating a New Image
Click "File" then "New". Create an image with a width of 4000 pixels and a height of 1000 pixels, click "OK". Create a new layer by clicking the new layer icon in the layers panel.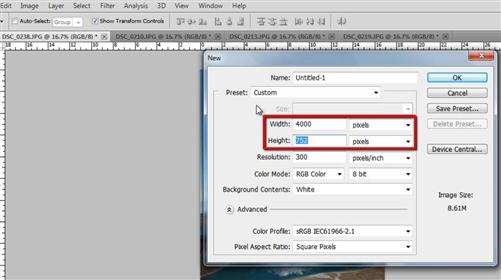 Step # 2 – Find the Right Custom Shape
Click on the "Rectangle Tool" and at the top click on the "Custom Shape Tool" option. Click on the drop down arrow attached to the "Shape" box and click the expansion arrow on the right. In the menu that appears click "Film" and then click "OK". From the new selection of shapes select the one that has multiple spaces for photos. Drag it onto your canvas.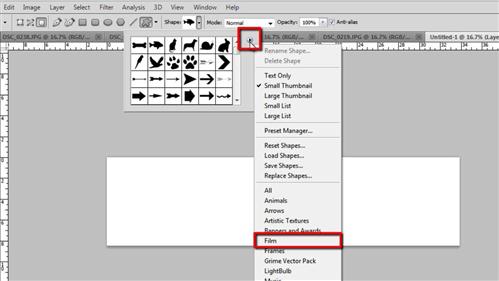 Step # 3 – Resizing the Images
Use the move tool if you need to centralize the shape. Now click "Image", "Image Rotation" and "90 degrees CW". Now we are going to add our pictures to the film strip, you should already have these photos open in Photoshop. If you are inserting photographs you should probably make them smaller to fit the photostrip image – here we are clicking "Image" then "Image Size" and reducing the width to 500 pixels. Repeat this process for all the photos that you want to insert.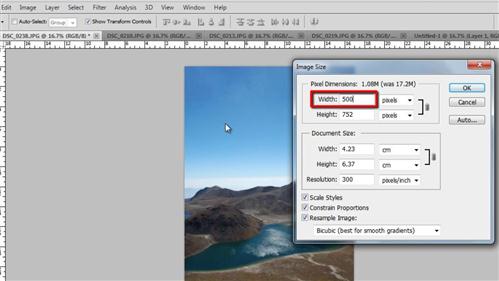 Step # 4 – Placing the Photos in the Film Strip Frames
Navigate to the image you want to place first and press "Control" and "A" on the keyboard, then "Control" and "C". Navigate back to the photostrip image and press "Control" and "V", the image will be inserted as a new layer. Now, in the layers panel click the layer that contains the film strip image and resize it so that the first frame matches the photo we just inserted, a little bit of overlap is just fine, hit return to apply the transformation. Go through the copy and paste process again with all the other photos and place them into the frames.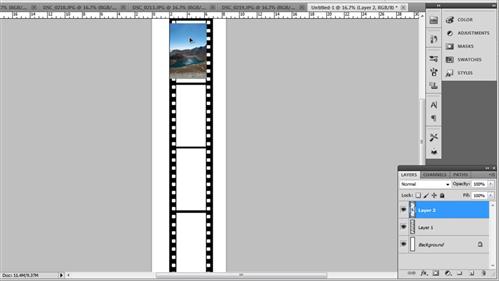 Step # 5 – Tidying Everything Up
Click the layer with the film strip shape in it (here Layer 1) and drag it to the top of the layers panel, above all the other layers, and this will place it over them all. Click "Layer" then flatten image. Select the rectangular marquee tool and draw a selection around the film strip, click "Image" then "Crop" and that's how to create a picture film strip in Photoshop.