In this video tutorial we will show you how to edit pdf in GIMP.
In order to edit pdf in GIMP you have to start the program. Go to the "File" menu and choose "Open". In the appeared window select a PDF file on your computer and click "Open".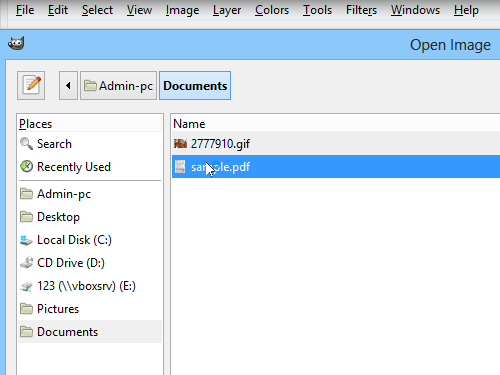 In the following window select the page numbers you want to edit. You can select pages in the preview window by holding down the "Shift" key on the keyboard or enter page numbers into the field marked "Select range". For example, if you want to edit page 1 and 2, enter "1-2" in the range. If you want to view the entire document, no action is required or you can press "Select All" button. Also you can open pages as layers or images using options from the drop-down menu "Open pages as".
Choose the preferred options and press "Import".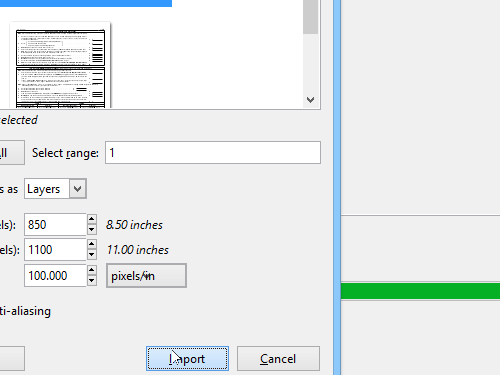 After the PDF document is opened, you can start editing it using tools of the GIMP editor. For example, you can select and crop a part of the PDF document with "Crop Tool". Or you can type new text with "Text Tool".