In this video tutorial we will show you how to insert image in GIMP Editor.
Start the GIMP Editor. Go to the File menu and press "Open".
In the following window select the image you want to insert and press "Open".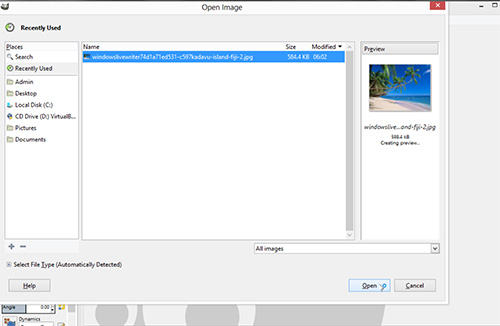 Now the image has been successfully opened and inserted in the GIMP editor.