The rollover tips tool in Autocad gives you information about your drawings on the worksheet. You can find out the basic properties of every object that you draw by simply going to that object. The rollover tooltips feature is a great way to get information in autocad right at your fingertips.
Follow the step by step guide and learn how to find the general properties of objects in AutoCAD.
Step # 1 – Hover over an object
The "rollover ToolTips" feature provides you with the basic information in AutoCAD, about the shape that you are hovering over at the time.
To do this, simply go to the shape, whose properties you want to find out. Hover over the object and a window will appear on the screen. You don't have to select the object in order for the Tooltip window to appear on the screen.
The box that appears tells provide you with information regarding the type of shape you are hovering over, its color and the layer it's currently on.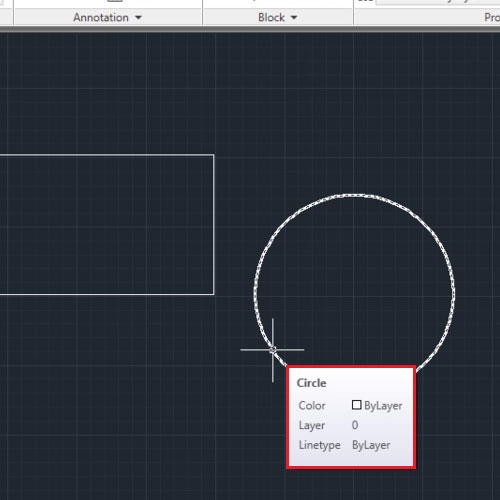 Step # 2 – Go to the "options" menu
Sometimes, this might get in the way of your work while working on complex drawings and you might want to disable this feature. To do so, right click anywhere on the screen and select "options".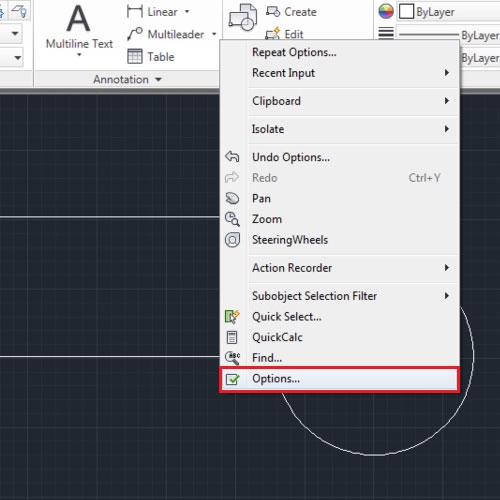 Step # 3 – Turn off the "rollover" option
From the settings menu that emerges, move over to the "display" tab.
Over here, simply uncheck the "show rollover ToolTips" option and the feature will be disabled. Now you won't be able to find out the object properties in AutoCAD through the Tooltip window.
Over here you can even change the color of the different shapes that you draw on the canvas. To do so, click on the "Colors" button. From the new window that opens up, you can select each interface element and change the colors accordingly.
The font that appears, providing the information about the shape, can also be changed from here. To do that, click on the "Fonts" button and select the font type, font style and font size from here.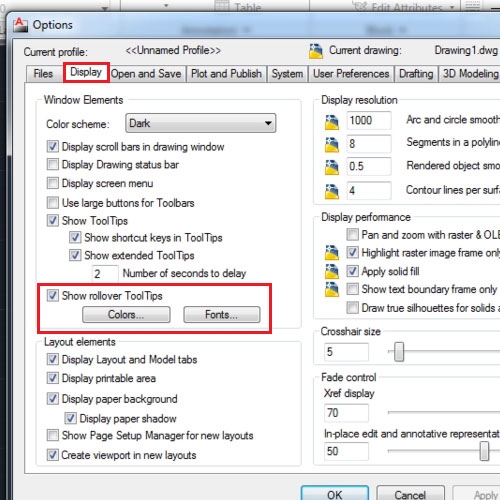 Step # 4 – Tooltip on Text
One thing that you need to know about this tool is that if you are trying to find out the text properties in AutoCAD, things might be a bit different. If you have entered text in the drawing, using the "multiline text" tool, then the "rollover ToolTips" window will only appear if your cursor is placed a little above or below the text. Meaning, if you hover directly over the text, the tooltip window will not appear on the screen.