In this tutorial we are going to learnhow to use one of the tools you may be familiar with, when shifting from Photoshop CS5 to CS6 – The Crop Tool.
A perfectly cropped picture can make an image look so much better than what it was before. Photoshop CS6 comes with some major modifications to the ' crop tool '.
Step # 1 – Select the 'crop tool'
Select the 'crop tool' from the toolbar on your left. As soon as you do, you will notice that the crop frame handles appear at the four corners of your image which can be easily dragged to alter the image.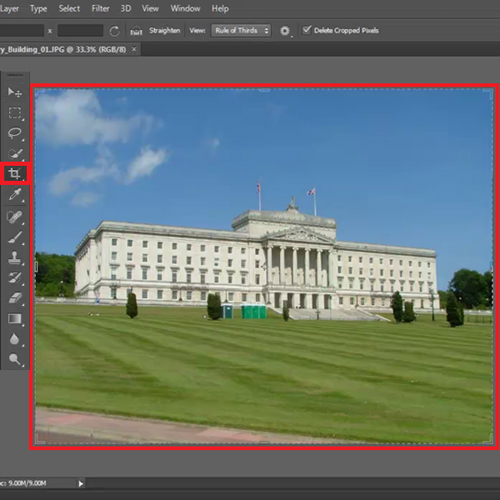 Step # 2 – Uncheck the 'delete cropped pixels' option
Once you have adjusted the crop frame on your image, make sure you uncheck the option of 'delete cropped pixels' on the top. This ensures that Photoshop does not delete the portion of the image not inside your frame in case you want your pixels back.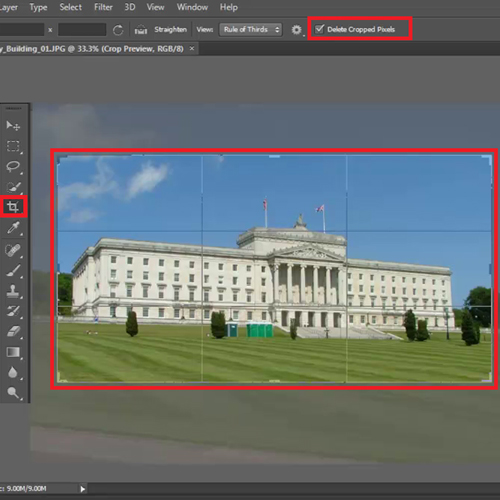 Step # 3 – Fix the image angle
The image right now as you can see that looks a bit crooked. With Photoshop CS6, all you have to do is click outside the crop frame and drag the picture with your cursor. As you do the image rotates as per your need.
Keep on rotating the image till you are happy with the result and then press the 'enter' key.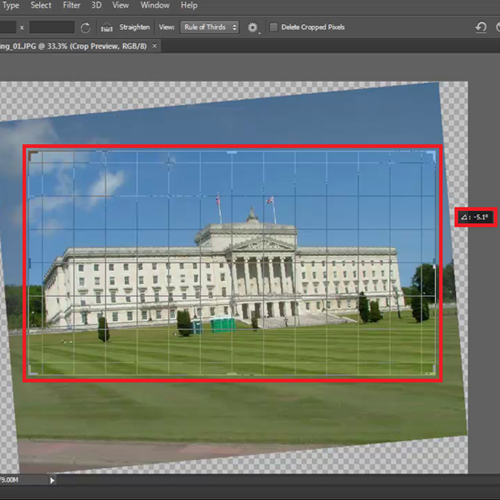 Step # 4 – Modify the crop frame
In the previous version of Photoshop you would only get the cropped result of the image but in CS6 you have the whole picture with the selected area visible and the other parts of the image hidden.
If you want to make the crop frame a little bigger all you have to do is grab on its handles and drag them. Increase or decrease the size as per your requirement.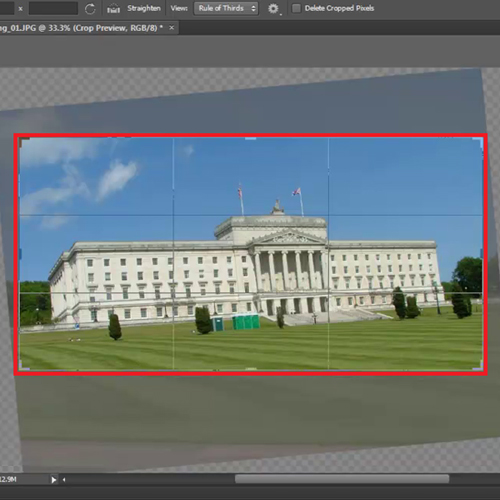 Step # 5 – Revert crop changes
To go back to your original image without the cropped changes, go on the 'file' menu and then click on the 'revert' option.
Follow this Photoshop tutorial to learn the modifications done to the 'crop tool' in CS6 and look at the step below to see how to straighten the image if need be.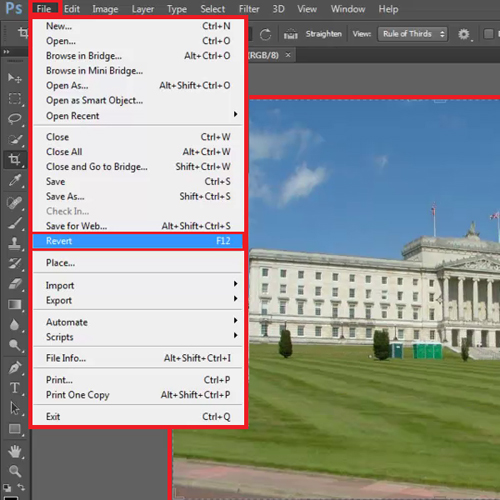 Step # 6 – Straighten the image
Photoshop CS6 has incorporated the 'straighten image' tool right underneath the 'crop tool' option. So to straighten an image select the crop tool and then click on straighten option at the top. Drag a line along the image as you did with the ruler tool before, hit the 'enter' key and your will straighten.
Congratulations! Now you'll have no problem using very useful tool whan shifting from Photoshop CS5 to CS6 – the Crop Tool.