This tutorial is going to show you what is Pinterest and highlight some of the fundamental aspects of the social network.
Step # 1 – An Image Based Social Network
We are going to start on the Pinterest homepage and you can see there are a lot of images. This is one of the key elements of Pinterest – it is an image based social network, far more so than twitter, and significantly more than Facebook. If you hover your mouse over one of the images you will see a magnifying glass icon and just click to bring up a larger version of the image.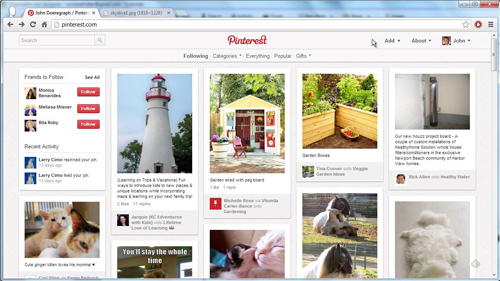 Step # 2 – Navigating Through Boards
Pinterest works on a 'board' system where people are able to 'pin' images that they are interested in. Below the image we click on you can see there is a link to a board (the name of this is under the text "Pinned onto the board"), simply click on the name of the board to navigate to it. This will bring up many other images that are associated with the one we originally viewed – you can scroll down this page to view many other pins.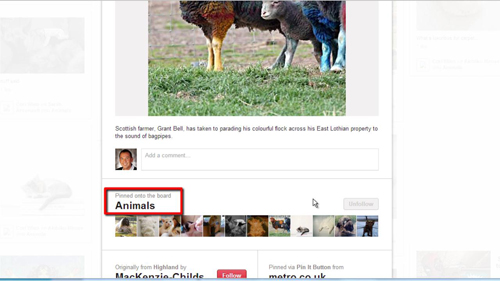 Step # 3 – Adding an Image
Now let's go back to the Pinterest homepage and look at adding some content of our own. Click on the "Add" link in the top right of the window. Here we are going to share an image we have found on the web – for this example we already have this open in another tab. Copy the URL of this image and then go back to the Pinterest tab and click "Add a pin". Paste the URL into the box and click "Find Images".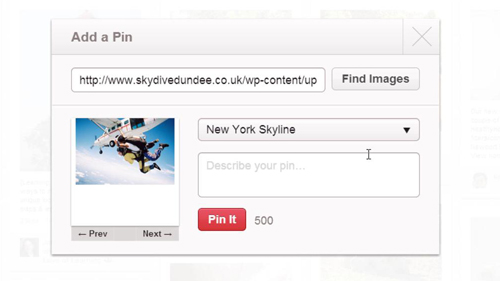 Step # 4 – Creating a Board
You will now need to create a board for this image to be pinned onto, you can later add more images to this board if you wish. Select a board to add it to or enter a name for the board and click "Create". Then enter a short description and click "Pin It" – the board with the image will now be added to your Pinterest profile and people can choose to follow it if they wish.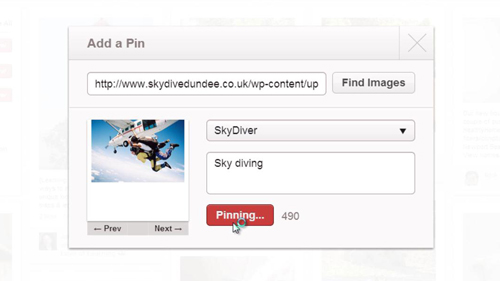 Step # 5 – Following New Boards
Finally, we will quickly have a look at finding new boards to follow. In the top left of the window enter a subject that you are interested in. A series of pictures will load on another page and you can simply click on one that you are interested in. If you want to subscribe to the board so it appears on your Pinterest homepage scroll down and click "Follow" next to the board it is pinned onto. This has just been a quick introduction about what is Pinterest.