In this tutorial, we will teach you how to compare flight prices online.
We will be using farecompare.com. This website allows you to enter your flight details and then it compares different airline fares. You can easily choose the airline that is offering you the lowest rates.
Also, make sure to check out these 11 great tips on finding cheap flights – it's a great article that can save you a lot!
Step 1 – Enter flight details
Follow this step by step guide to learn how to compare flight prices online.
For the purpose of this tutorial, we will be using http://farecompare.com. You can use this website to view flight prices online of different airlines.
Once you have opened the web page, start filling out the details for the trip. First of all, decide whether you're going on a roundtrip or a one-way trip. Next, specify your departure and destination cities. In this tutorial, we chose round-trip thus we will be asked to specify not only the departure date but also the return date.
Once you have completed all the relevant information regarding your travel plan, you will be asked to select at least 3 sites that you want to compare with. You can choose these 3 sites from the different site options available there. Once you are done, click on the find flights button.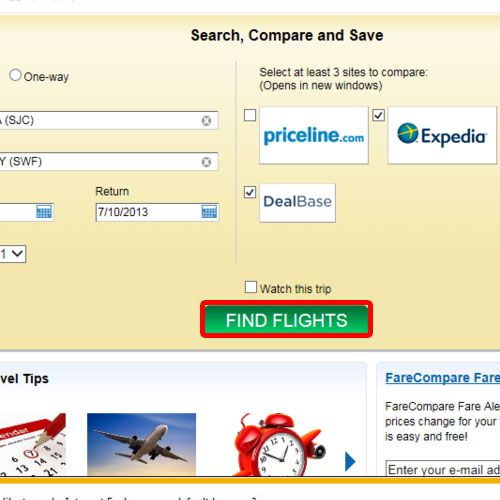 Step 2 – View results
As a result, a new window will open up where you will be displayed with the search results that meet your search criteria. This page will take a little time to update results. The cheapest airfare will be shown at the very top and as you'd scroll down, the airfare will rise.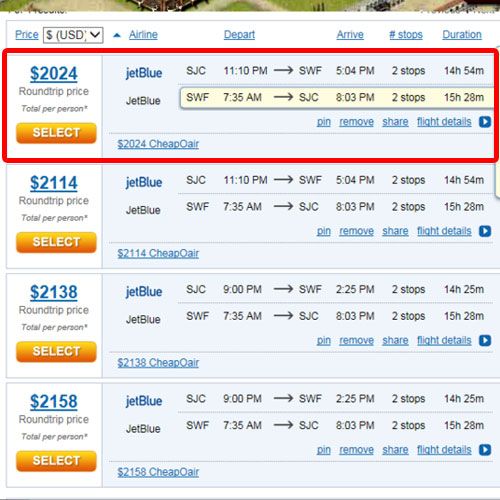 Step 3 – Use search filters
On the left hand side of the page, there will be several filters available. You can use filters to narrow down the search results that best meet your requirements. You can filter results by choosing a particular airline that you want to fly with or you can specify the number of stops you are willing to take.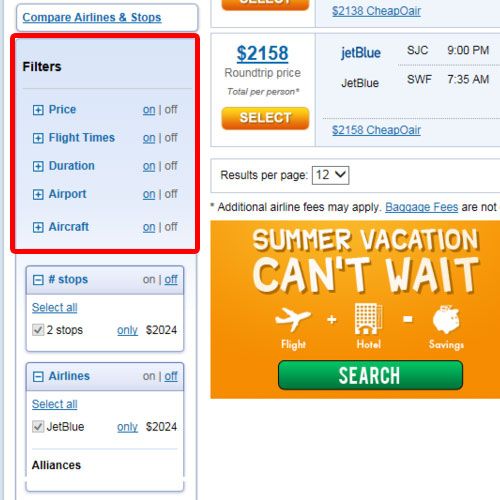 Step 4 – Apply flight time filter
For example in this tutorial, we will use the "flight times" filter. We will specify a range for the take-off time. Only those results will be shown that meet our time requirement.
In this manner, you can compare flight prices online.