Learn how to create an online schedule with ease using a very simple and free to use service from whichdateworks.com.
Step # 1 – Visit the Website
Open up your favorite web browser and visit "http://whichdateworks.com/Editor.aspx" to get started. You should see a webpage with four steps to create new plans.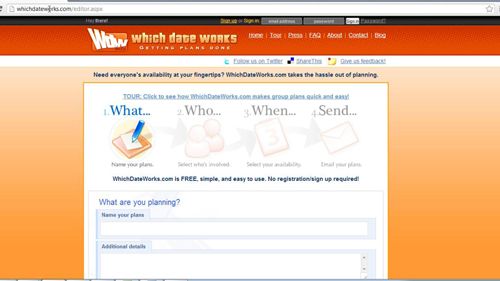 Step # 2 – Name the Plans
On this step, you have two input boxes to fill in. One is "Name your plans", where you will type in the name of your plans, and the other is "Additional details", which is a place for you to include the details about the plans you're creating. Towards the bottom right you can click "Select who's involved" to continue.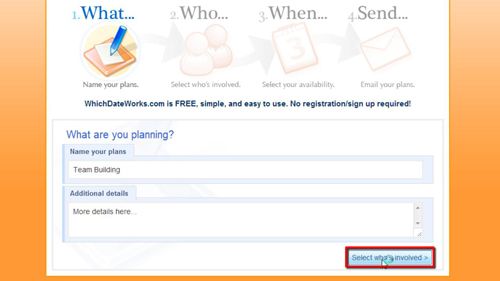 Step # 3 – Filling in the People Involved
You should now see the option to fill in the email addresses for everyone who's going to be involved in your plans. Type in their emails, separated by a comma or line, and then type in your name and email address below. Towards the bottom right you will see "Select your availability", click the button to continue.
Step # 4 – Deciding When the Plans Should Be
Now, you should see a calendar which will allow you to select your available dates. When you hover over a date you will a checkmark or a red "X", click the checkmark to select the days you're available and hit "Preview Invitation" towards the bottom of the calendar.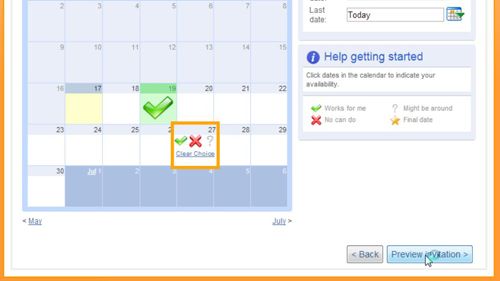 Step # 5 – Sending the Invitation
You can now review the invitation to see if everything looks right before sending it out. When you are confident that everything is filled in correctly, click "Send Invitation".
That's how you create an online schedule for free and it will confirm your invitation has been sent at the top of the new page.