In this tutorial, you'll learn how to get a free utility to display weather on your desktop. This is a very simple and useful tool which will give you access to the current weather in whichever area you'd like to see right on your desktop.
Step # 1 – Downloading the program
First, go to "http://www.weather.com/services/comcastdesktop.html" and then click "Free Download Now" it is a very small file and should download quickly.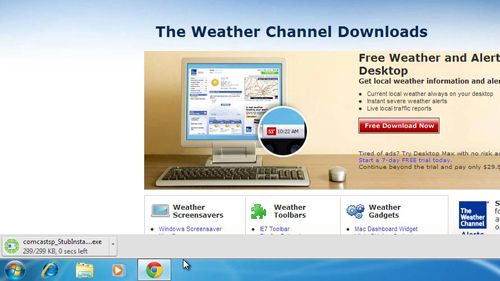 Step # 2 – Installing the program
Now, click the download that appears on your downloads bar near the bottom of your browser. After it loads up, scroll to the bottom of the terms and click "I Agree" and the program should now be installed.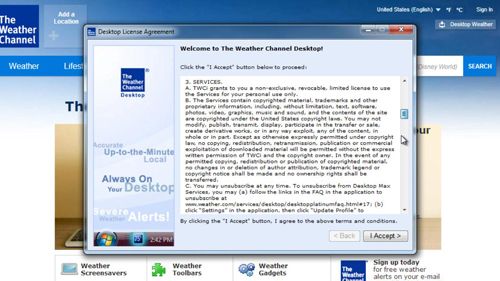 Step # 3 – Setting up the program
You'll be prompted to enter a city or zip code; you should enter the zip code or city of the area where you'd like to know the weather. You may also enter your gender and year of birth. Now click "Show Desktop" and you will now be able to view the weather for your specified area!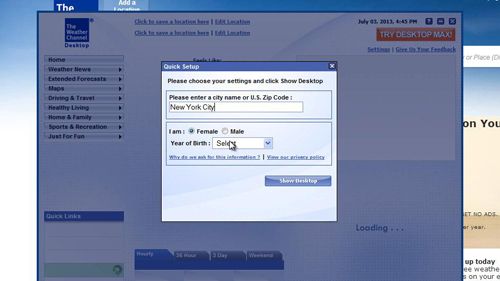 Step # 4 – Customizing Notification Area
If you close this program, it will minimize to the notification area, but by default it isn't always visible. If you'd like to see the small icon displaying the current temperature of your specified area, simply click the arrow pointing up on the notification area and then click "Customize".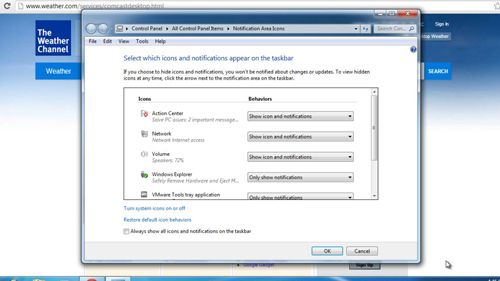 Step # 5 – Changing the Weather Notification
Scroll through this list until you find "Desktop Weather Req Ad.exe", to the right it will say "Only show notifications" click on this drop down menu and click "Show icon and notifications" now click "OK". You should now see a small icon on the bottom-right corner of your screen that displays the current temperature of your specified area.
That's all there is to it, you now know how to display weather on your desktop for free.