In this tutorial you will learn how to register to Smart Traveller Enrollment Program
Smart Traveller Enrollment Program is an U.S. free service for U.S citizens travelling or living abroad. It provides you with valuable information on closest U.S. embassies or consulates, informs Department of State about your planned travel destination so you can be better assisted in case of emergency and provides you with info on Travel Alerts and information about particular country.
Step 1: In order to register for the program, go to https://step.state.gov/step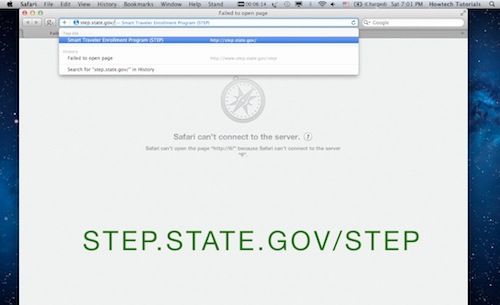 Step 2: Assuming you don't have an account yet, let's create one. Click "Create Account" button.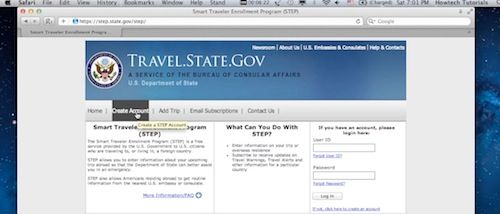 Step 3: Select your desired account type.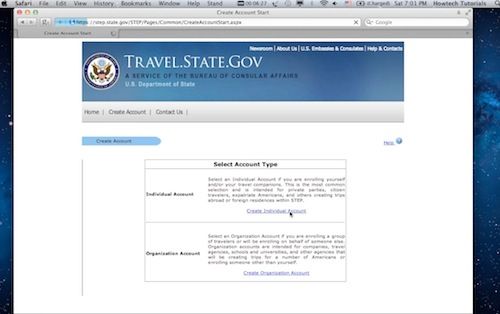 Step 4: Enter you desired User ID, password and select security question and answer to it. Click "Next".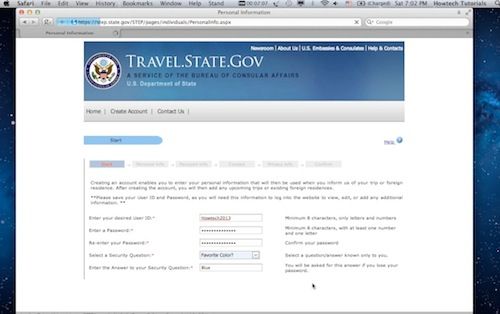 Step 5: Enter your personal info. Click "Next".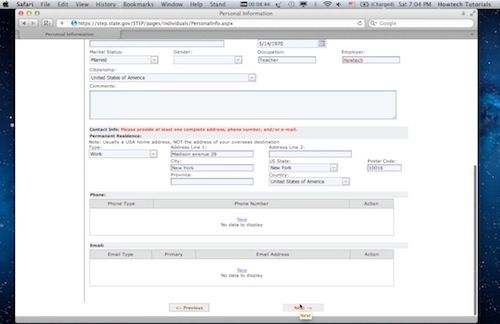 Step 6: Enter your passport data. Click "Next".
Step 7: Enter your emergency contact details. It should be someone who is not traveling with you at the moment. Click " Next".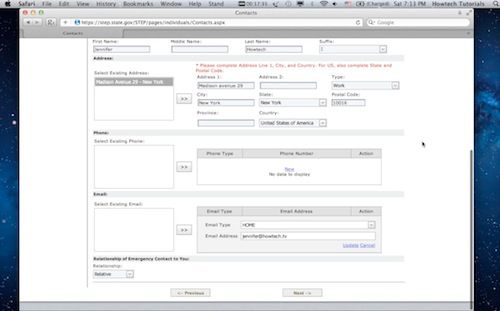 Step 8: You're now on the page with Privacy Act Information.
Read it carefully, confirm your agreement with it and choose your privacy preferences. Click " Next".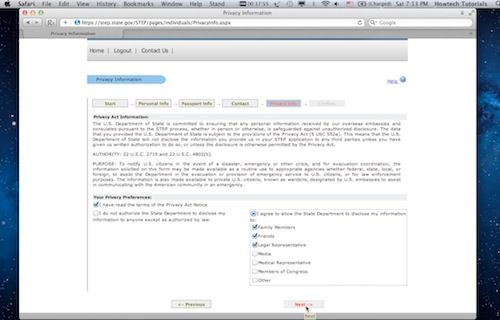 Result: Congratulations! You have successfully created an account. Click "Finish".
You'll be redirected to your newly created profile page, where you can edit and view your personal information and add information about your overseas trips or non-U.S .residences.