In this tutorial we are going to show you how to download, install and run the Jaws program that provides ease of access to the web for the blind.
Step # 1 – Downloading the Program
First you are going to need to download the program. In this tutorial we are going to be running the free trial but you can purchase the full software if you wish. You need to visit the website "http://www.freedomscientific.com/downloads/demo/FS-demo-downloads.asp". This will take you to the download page for the software and you need to scroll down and click the download link for the 32-bit or 64-bit version, depending on your system. If you are unsure which one to download click 32-bit as we are doing here.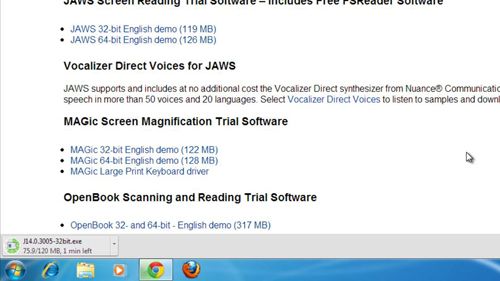 Step # 2 – Installing the Program
A file will begin to download to your computer and this can take some time as the program is quite large. You simply need to wait for this process to complete. When the file has finished downloading click on it and the installer will begin. You will already hear audio instructions for the installation – we will ignore these for now and just click "Next". The installer will begin and this can take a while, you simply need to wait for it to run.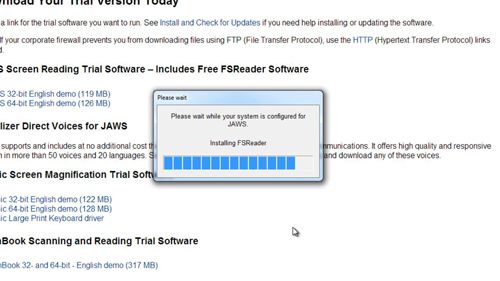 Step # 3 – Continuing the Installation
Once the install has completed you will be told that you need to restart your computer, click "OK". Wait for the reboot to complete and once the system has started up the installation will continue automatically, again you are going to just have to wait for this to run. Once it has run for a while a setup wizard will load, click "Next", accept the license agreement and click "Next" again. Click "Typical" on the next page and then click "Install". Jaws will then continue to install. Once this has finished click the "Finish" button.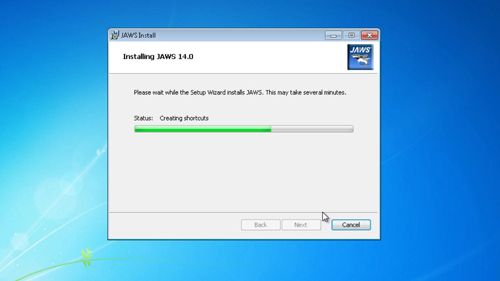 Step # 4 – Using the Program
Jaws will then start to run and you just need to click the "Run as Demo" option, unless you have purchased the full software. Now, let's start our internet browser so we can see (or hear) Jaws in action. As we search you will be read the elements of the page as well as notifications and location information. You can then use the program to assist you in browsing the web and that is how to use web for the blind.