In this video tutorial we will show you how to adjust power saving settings on Mac.
To adjust the power saving settings on Mac, go to the "system preferences". Choose "Energy saver".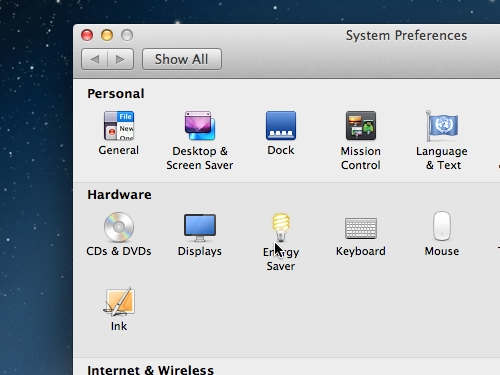 Here you can adjust the period of time after which your computer goes to sleep and the time for the display to turn off if you are not using your computer.
Also you can check or uncheck "put hard disks to sleep when possible" option, this way the hard drives will stop spinning if they are not needed.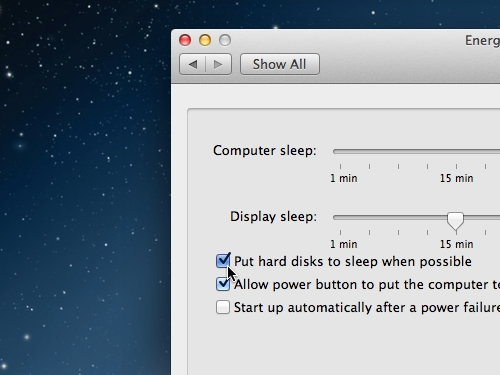 If you check the "allow power button to put the computer to sleep" option, then you will be able to put your Mac into the sleep mode with a single push of the power button.
If you have frequent power outages then you must check the "Start up automatically after a power failure" option, this way your computer will startup automatically when the power is back on.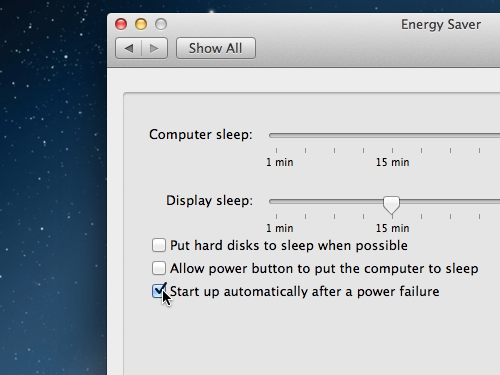 Or you can reset the power saving settings by clicking on the "restore defaults" button.