In this video tutorial we will show you how to change time display on Mac.
In order to make changes in time display on Mac , you have to go to the "System Preferences", choose "Date&Time". In the opened menu you can change time options on "Digital" or "Analog", also you can choose to "use a 24-hour clock" or "show AM/PM".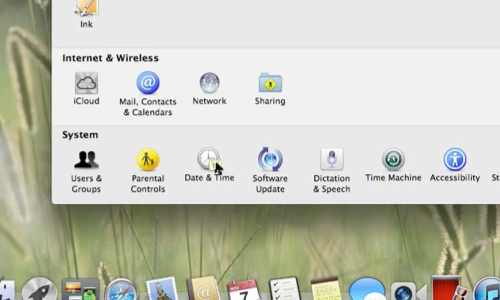 In "Date&Time" menu you can change the date and time by removing a tick from "Set date and time automatically". Also you can revert the wrong time and return to automatic synchronization of time.