In this tutorial we will show you how to install a flash player in Mac. Adobe Flash Player allows all sorts of designs, application user interfaces and animations to be displayed in high quality. It ensures and maintains the standard to deliver a high quality presentation attracting the user's attention.
To learn how to install a flash player to Mac, follow the steps given below.
Step 1 – Open Adobe's website
First of all, click on the Safari icon which is placed on the dock.
With the Safari web browser opened up, log on to adobe's official website and download the latest version of Flash from there.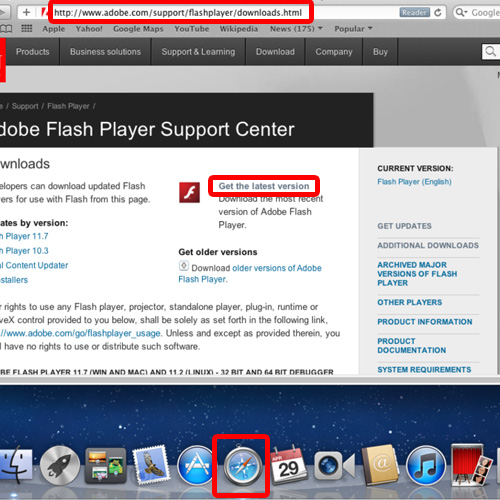 Step 2 – Run the installation wizard
Once the file has been downloaded, double click on the set up file to run the installation wizard.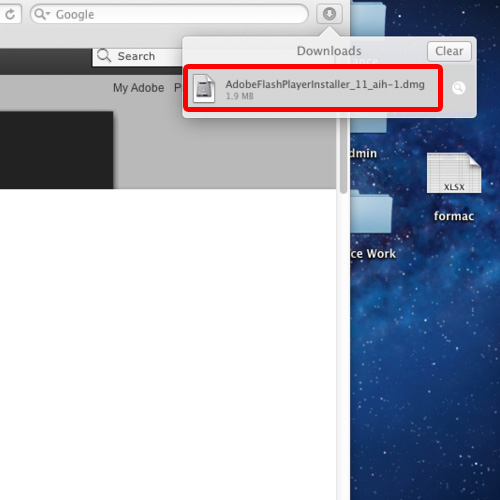 Step 3 – Select the Open option
Over here, click on the "install adobe flash player" option and a notification window will open up. Over here, simply click on the Open button to start with the installation process.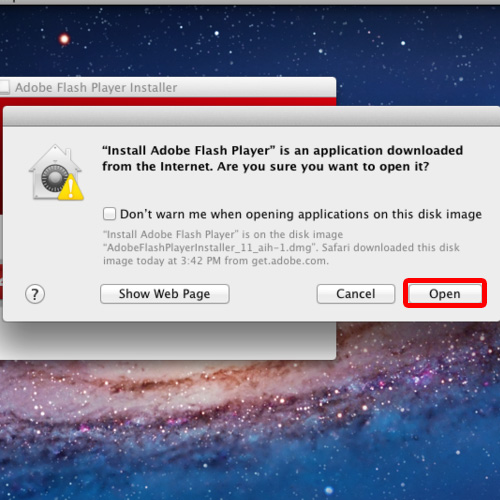 Step 4 – Enter the password
To continue to install a flash player in Mac you will be required to type in the password of the user before continuing with the rest of the process.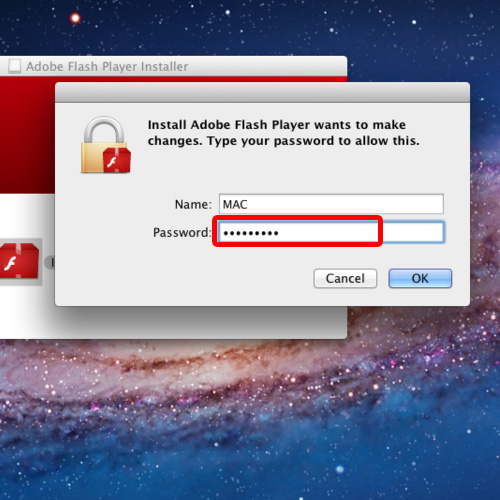 Step 5 – Choose the default setting
With that done the installer will initialize and start the installation process. In the Update Preferences option, choose the default setting option which allows adobe to install updates automatically.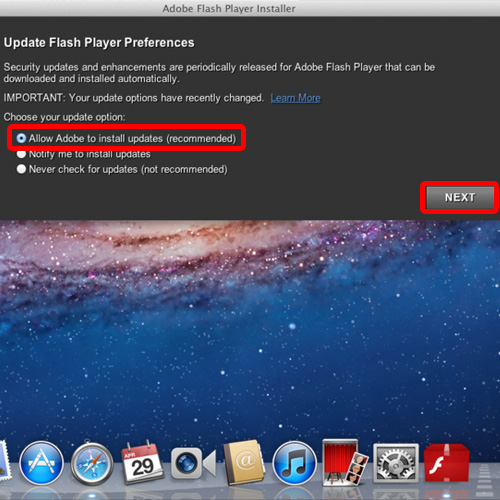 Step 6 – View the installation
In the next step, the setup will start downloading and installing the components which are required by the MAC operating system.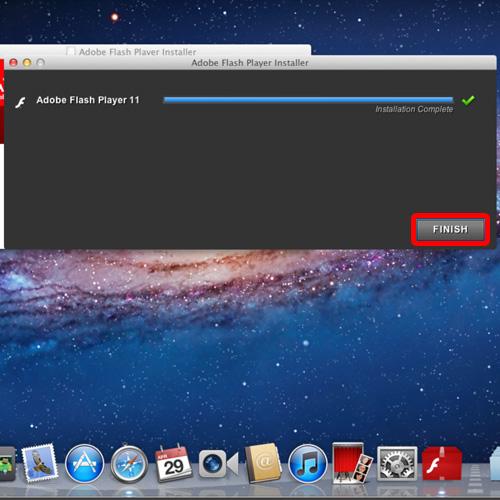 Step 7 – View the browser page
With that done the browser will open up with the adobe flash player page opened up. That means the flash player has been successfully installed in MAC.
And that's it, this way you can learn how to install a flash player to Mac.